DandyFox approached me in early 2021 to create their brand identity for a new business selling high quality, rare and unique antiques and lifestyle objects.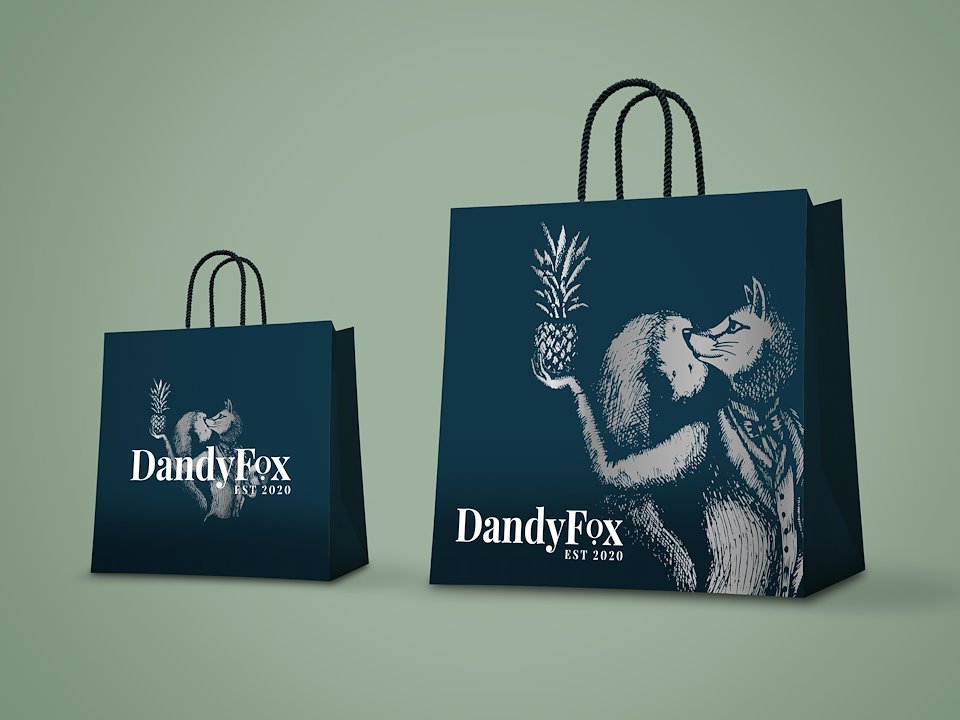 Established in 2020 and predominantly aimed at the modern gent, the items DandyFox provide for sale are highly curated and carefully sourced to make wonderful gifts or purposefully unordinary objects for personal use.
With the terms 'antiques' feeling somewhat inaccessible to the target market of young professionals, the aim of the brief was to create a brand that takes a more modern approach to antiques and collectibles, and feels accessible and quirky. Striking a balance between luxury and affordability.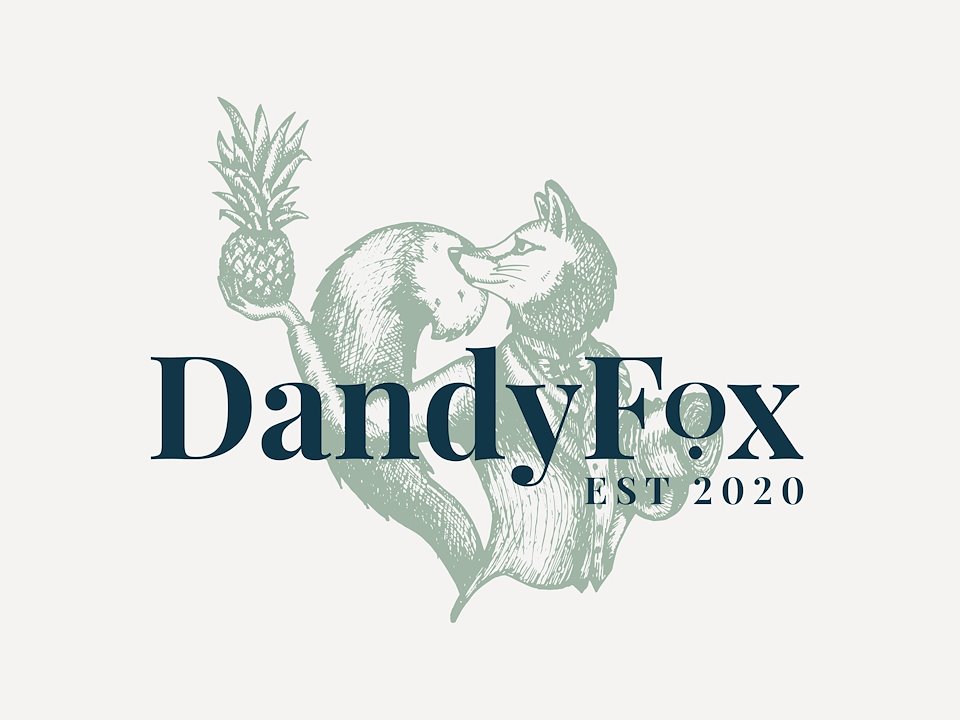 James Clare the company director wanted the brand to visually represent a fox in an etched style, balancing an old fashioned feel with modernity. He also loved the idea of the fox holding a pineapple - to create an element of mystique, but it is also an object deeply routed in art history, symbolic of rarity, history, status and luxury - all of which were the cornerstones of the brand he wanted to develop.
Alongside the detailed etched style illustration that I hand drew, I combined a modern typeface representative of 18th century letterforms, which retains a feeling of history and the past, and has a friendly feel with high contrast. With delicate hairlines and the use of a diacritic mark below the 'O', this adds personality to the look of the brand, and makes it feel more individual.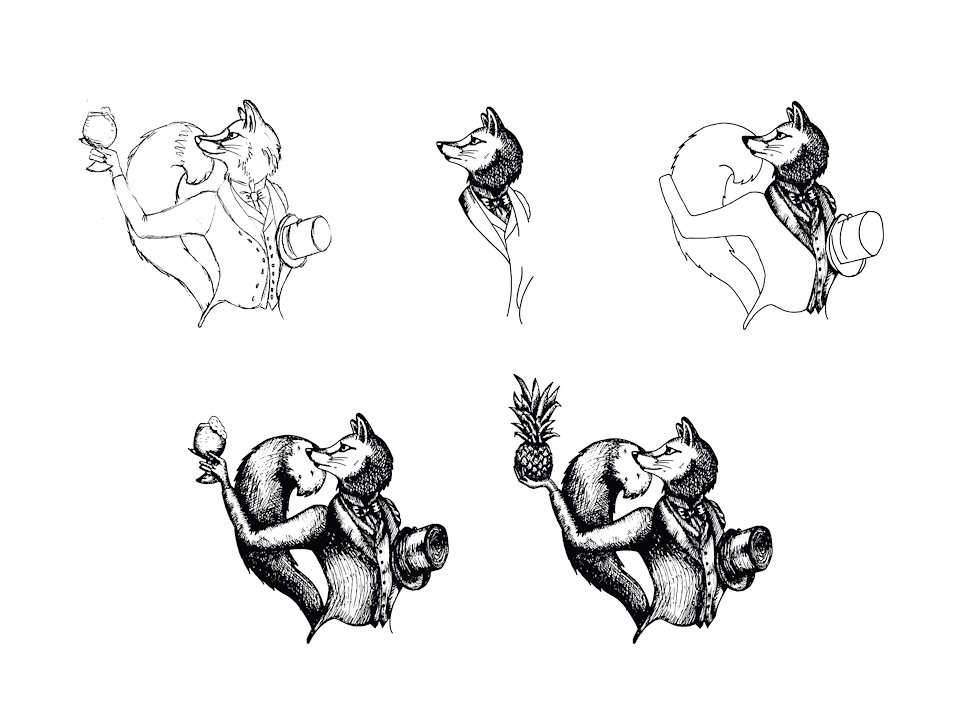 Initial sketch and illustration progression