Living Potential is a working farm based near Wetherby, Leeds, who aim to offer a variety of activities that can improve the health of both mind and body through a range of indoor and outdoor experiences.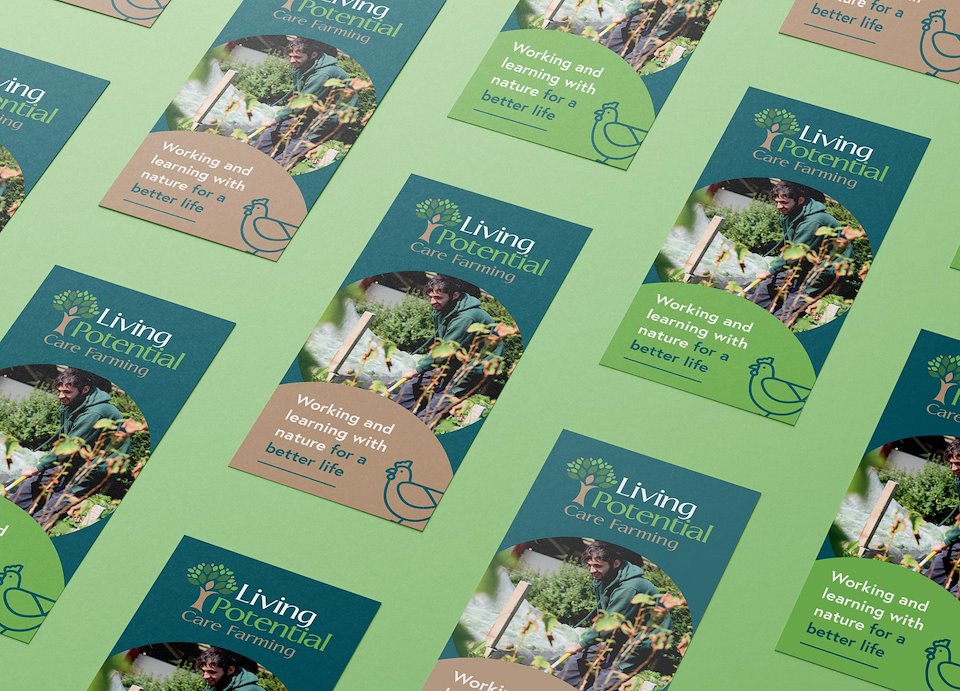 Living Potential approached me looking for a new look and feel for their leaflets that would be more appealing to their wide audience range, easy to read, but still feel playful and inclusive.
I developed an organic colour palette and created simple but characterful illustrations to accompany the copy.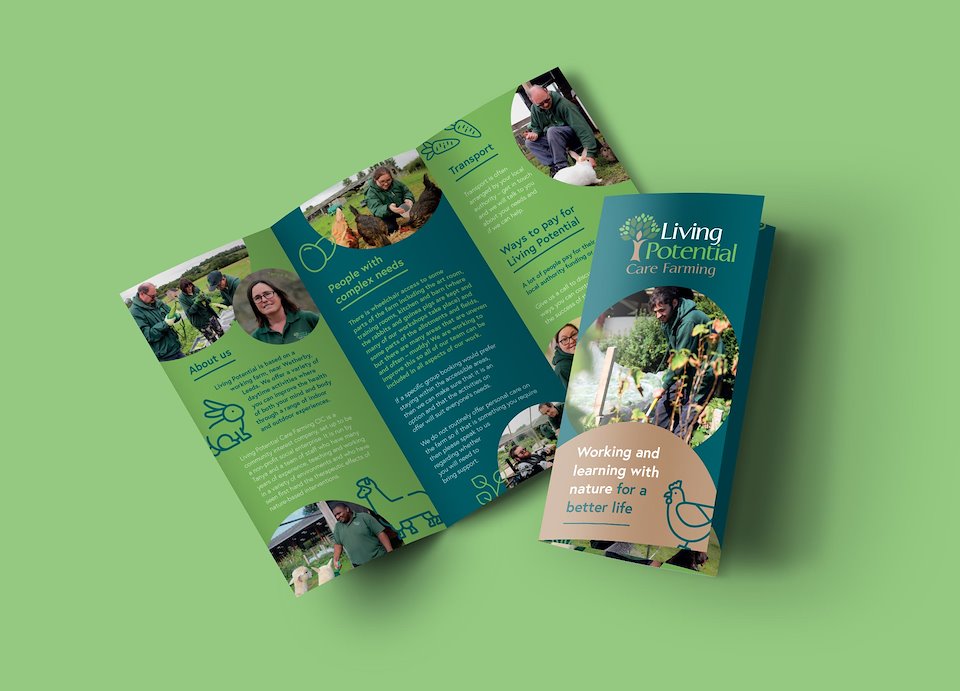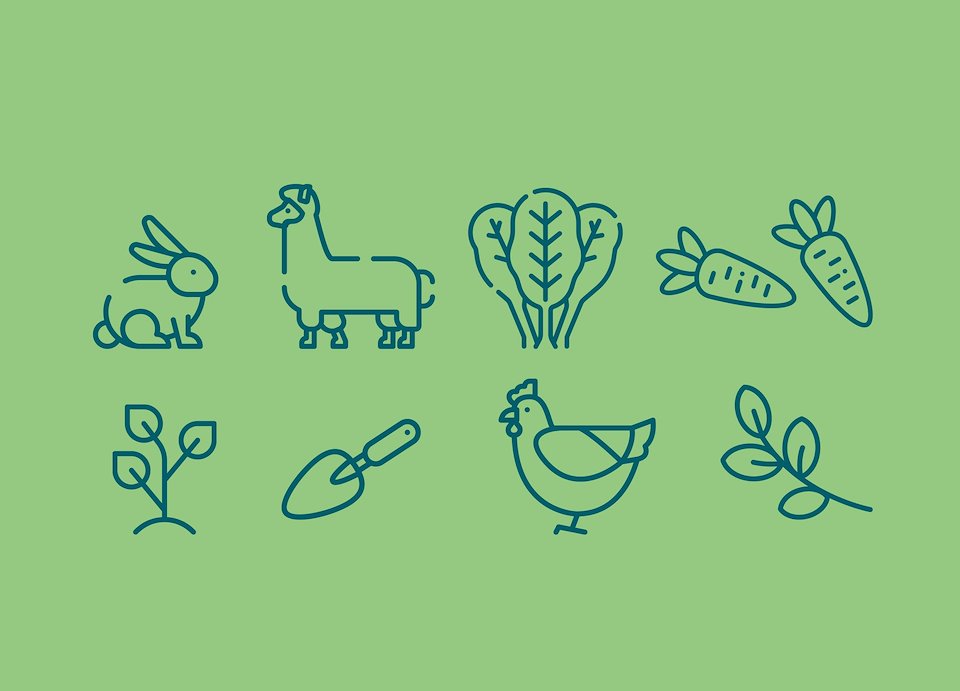 People who visit the farm benefit from learning new skills, social interaction, confidence building, qualifications and work experience. They can learn how to care for the animals, including guinea pigs, rabbits, hens, pigs and alpacas. They can also have an active role in maintaining the allotments, nursery gardens and surroundings. There's also the additional opportunity for fishing, woodland walks and alpaca walks, as well as a programme of workshops, indoors as well as out.
They have seen first hand the therapeutic effects of nature-based interventions and encourage people from all walks of life, all ages and all abilities to get involved on the farm.