Following the Newton Print brand refresh I worked on, I was asked to create a sample box set to be used when sending out print samples to prospective clients.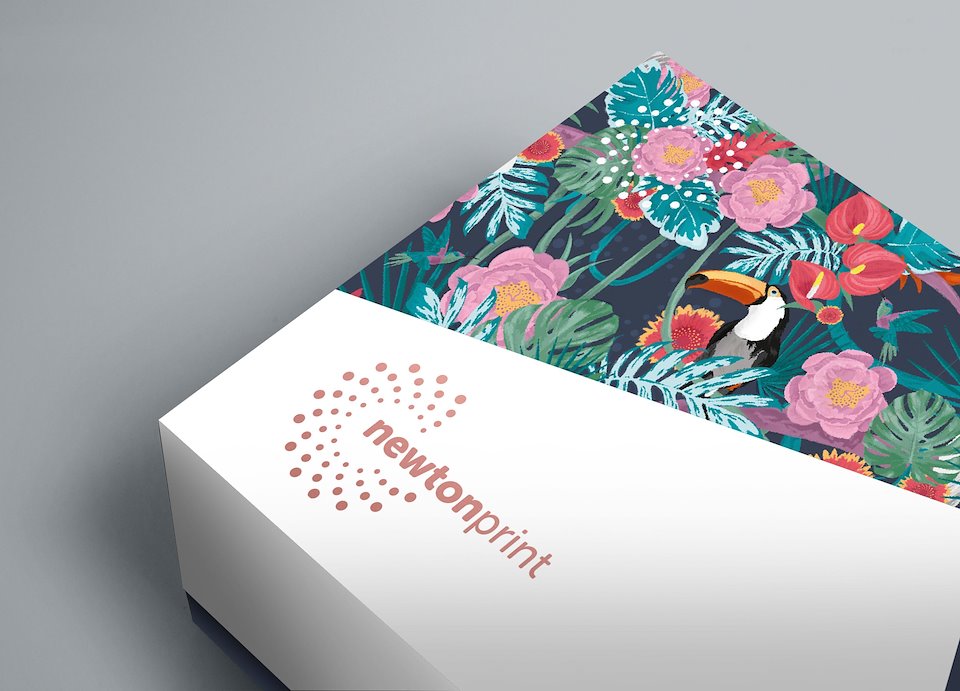 Newton Print wanted the sample set to reflect the new brand look and feel, but also feel like something special and a gift that the receiver would want to keep and re-use. This took the form of a special presentation box with a matching capacity folder, gift card, wrapping paper, gift tag, ribbon and sticker. Newton Print commissioned a tropical illustration by a specialist illustrator to feature on the items created. All items included soft touch lamination and copper foiling to the logo, to show off their print finishing capabilities but also to provide a premium feel.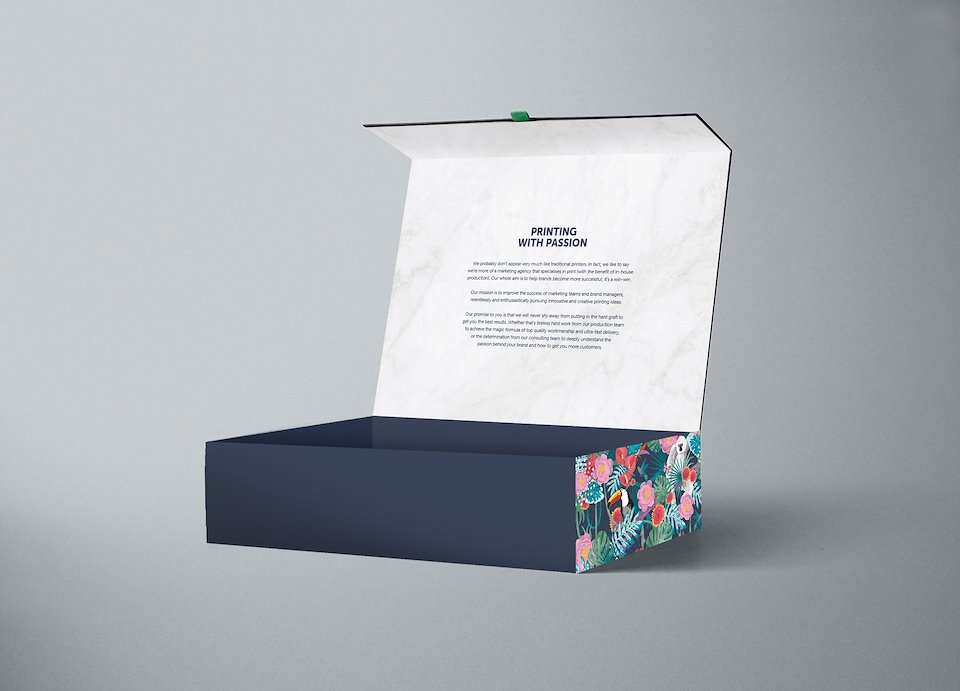 The main piece of this project was the presentation box itself that the sample pack would arrive to clients in.
I presented Newton Print with a number of sketches showing potential box formats and orientations, with a rough colour scheme applied to the sketches to give an idea of how they could look before the actual design stage. The suggestions included features such as a floating lid with contrasting colours underneath, a flip top lid with a magnetic closure and a deep photography box style lid and base that would close into each other. A flip top lid with a magnetic closure was chosen.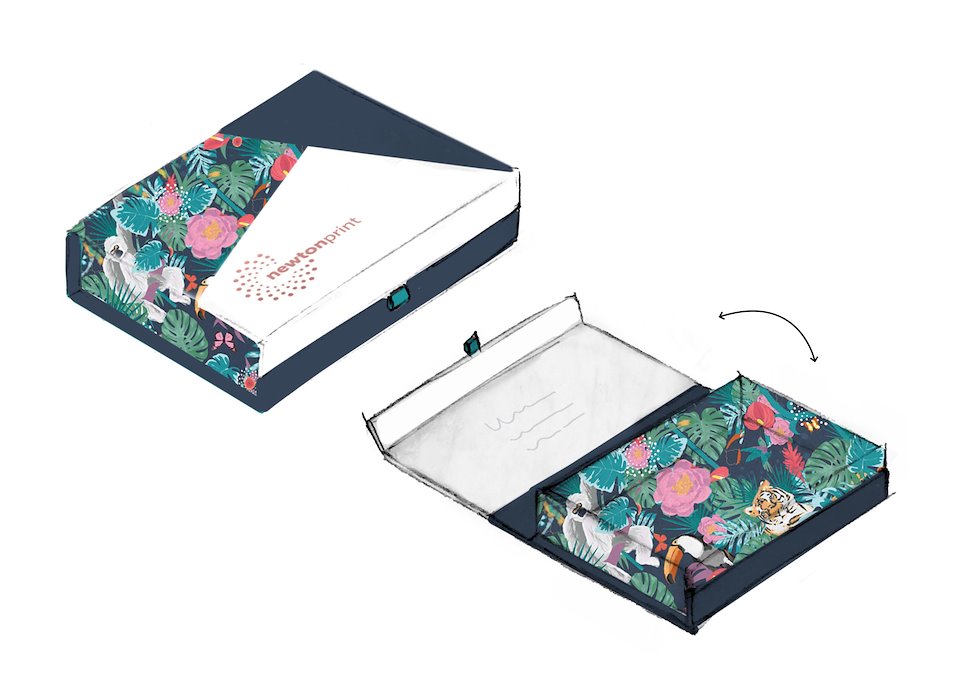 Final design sketch for presentation box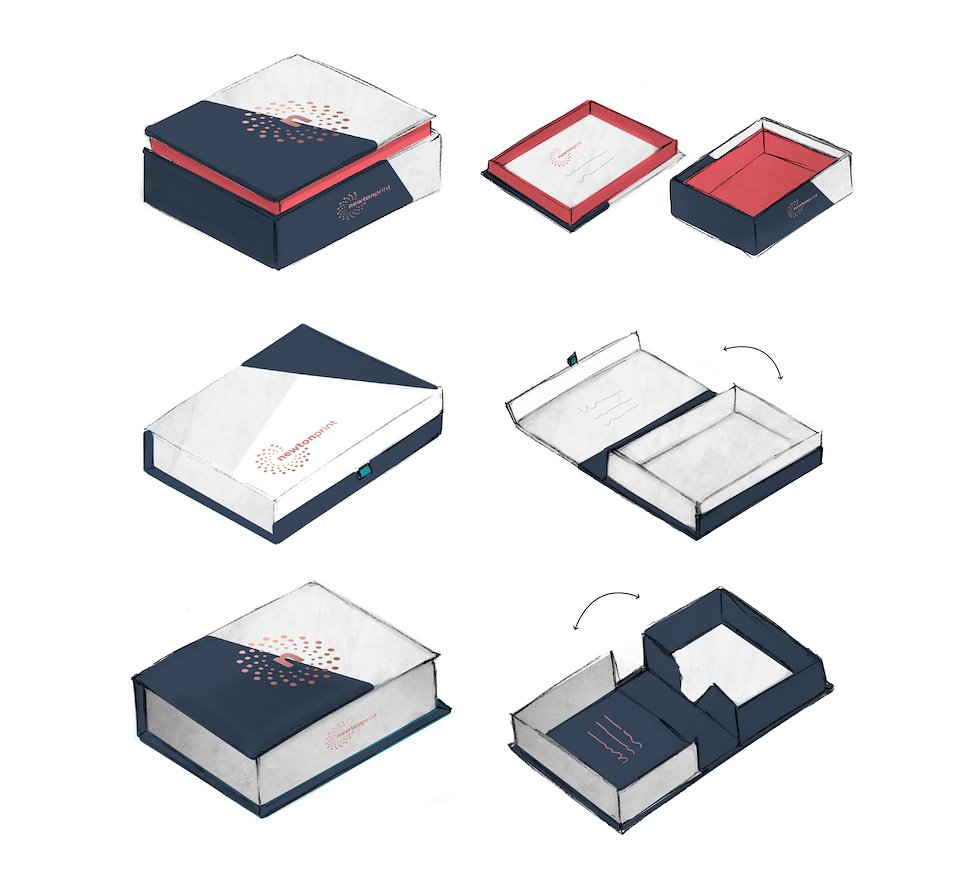 Alternative design sketches put forward for presentation box options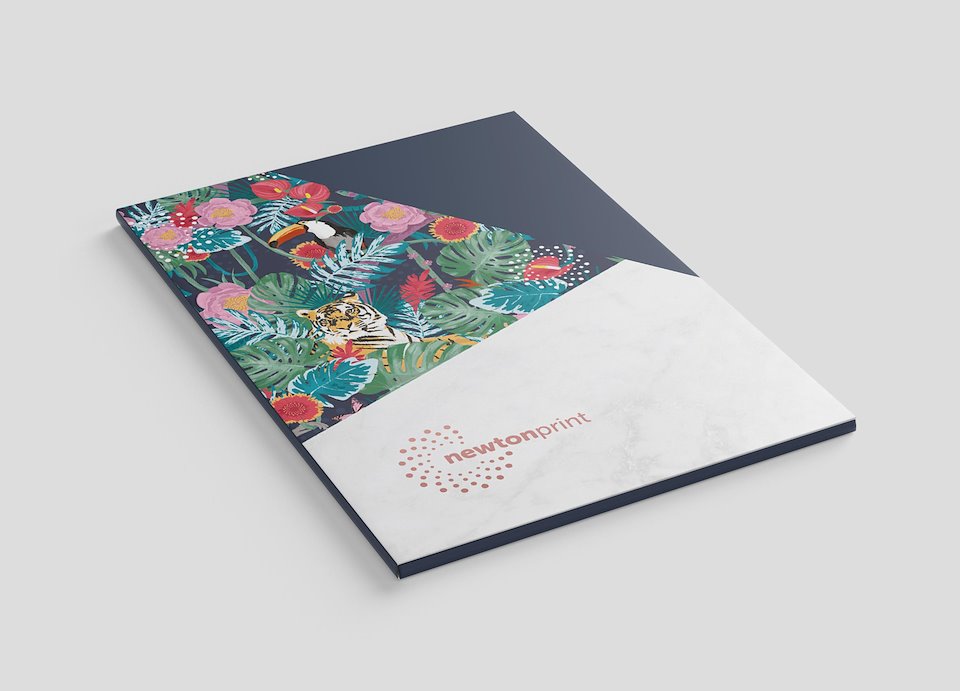 Capacity folder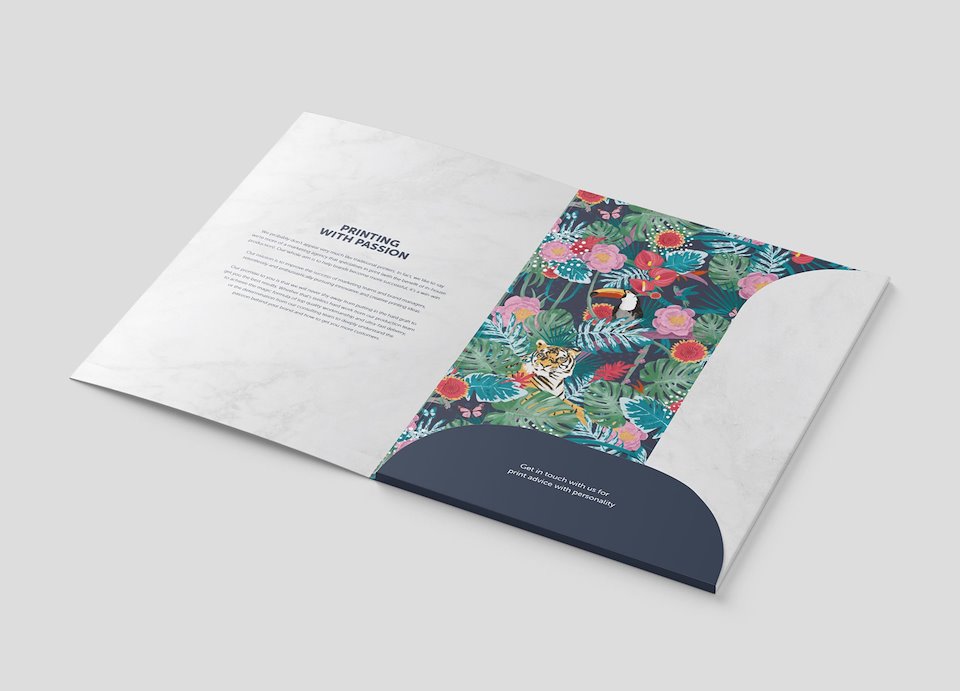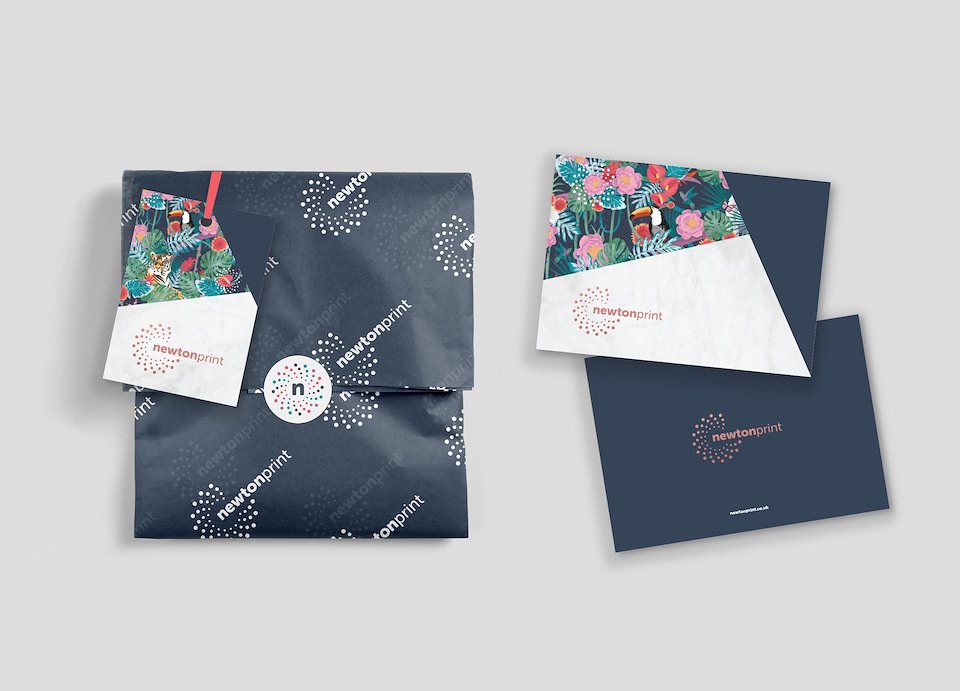 Gift tag, wrapping paper, sticker and gift card