Newton Print came to me wanting a brand refresh, to bring newness and a more creative, modern approach to their look and feel.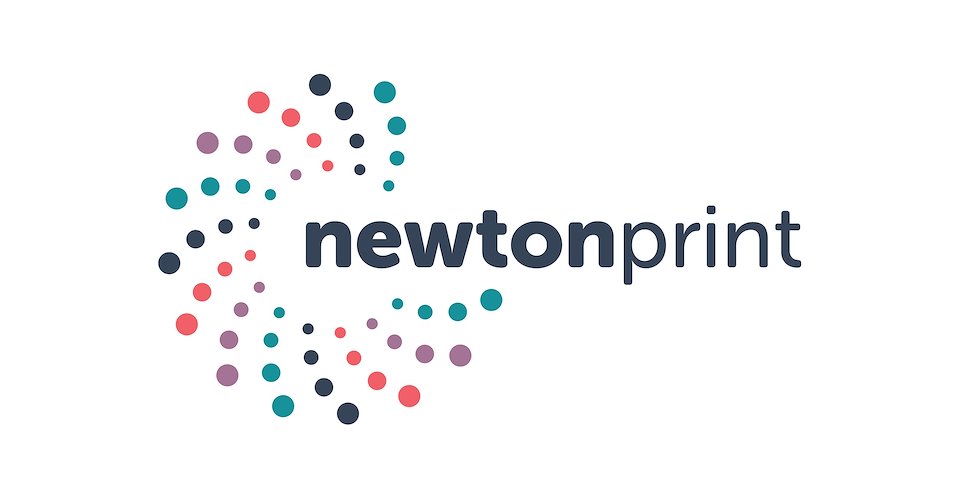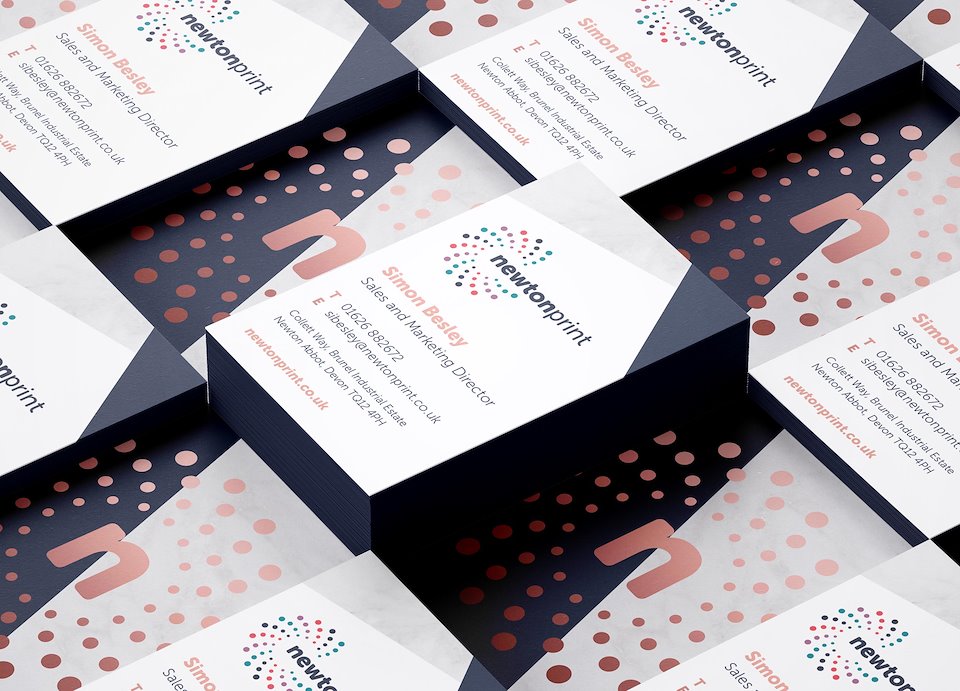 Newton Print felt their image was feeling outdated and not very uniform or cohesive. It was time for a change, but they felt their logo was very recognisable so wanted to retain the essence of it, but with a facelift focussing on the colours and type. It also only worked on a black background which they felt had become very cumbersome, and the shape of the logo meant it was difficult to use in a roundel format or on social media where the canvas size is much smaller. They were keen to retain the 'burst of colour' within the logo, as it represented the colourfulness of print, but it needed a more modern palette and take.
They also wanted brand guidelines putting together, to ensure the new brand refresh would be implemented correctly and to set a precedent for all their marketing going forward.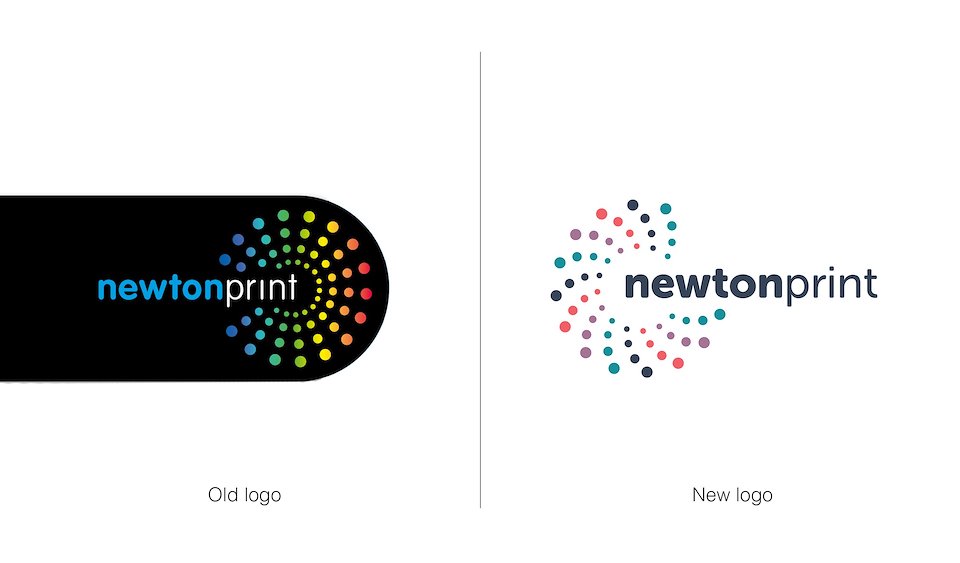 The refreshed logo marque took the shape of a more natural dotted pattern, radiating out in a slight spiral, featuring softer and more muted colours. The logo elements were changed to align left, giving a more natural way to read a logo or piece of type from left to right, with the logo marque now also feeling more integrated with the type. The type itself is larger and bolder, giving more emphasis between the two words and has a more professional feel to it. It was released from any sort of holding device so it could be used more freely and have clean space to breathe around it.
The new colour palette features bold pastel tones that give a nod to the brands heritage and quality, whilst keeping it modern and fresh.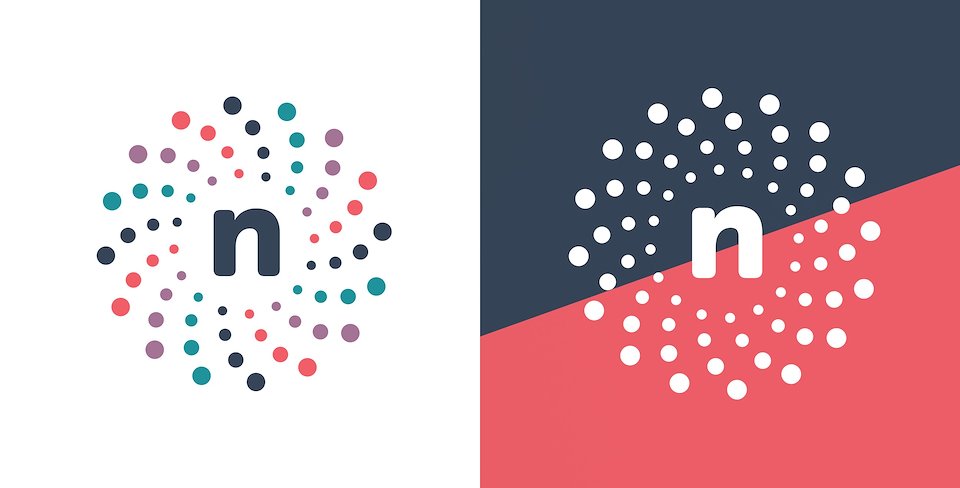 A simple monogram version of the logo was created for use on social media or where something more contained than the full logo was needed.
Natural textures such as marble and slate, along with man made industrial textures such as concrete were included in the look and feel to create bold and contrasting compositions when combined with brand colours. The coldness of these materials combined with the warmth of the brand colour palette work really well together and give a feel of depth within styled product shots.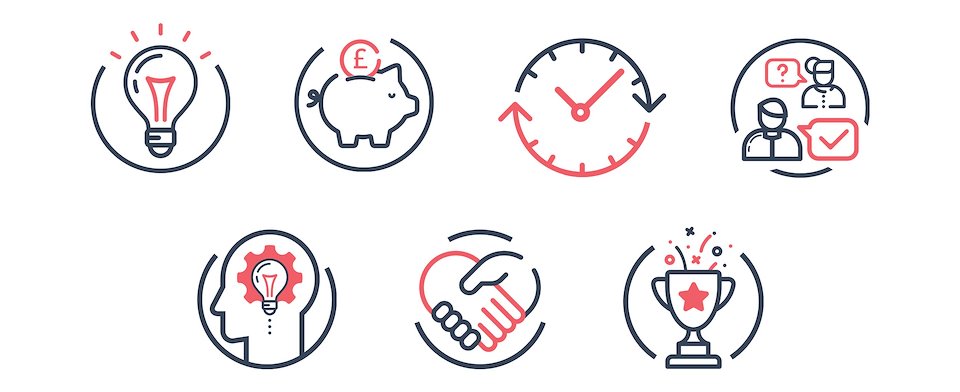 For use online, simple yet characterful icons were created to communicate some of the brands core selling points and key values, such as 'Printing expertise and latest techniques', 'Guaranteed value', 'Fast turnaround', 'Unbeatable service', 'In-house print experts', '5-star customer love' and 'Marketing award winners'.

A quirky and playful tone of voice was introduced, to give the brand an extra level of personality. Used in small amounts, at top level to provide a bit of fun to cut through otherwise informative copy throughout the website and marketing materials.
Playful typographic pop out assets were created for use online, to showcase special print finishes or anything they wanted to shout about within their offering and range of products.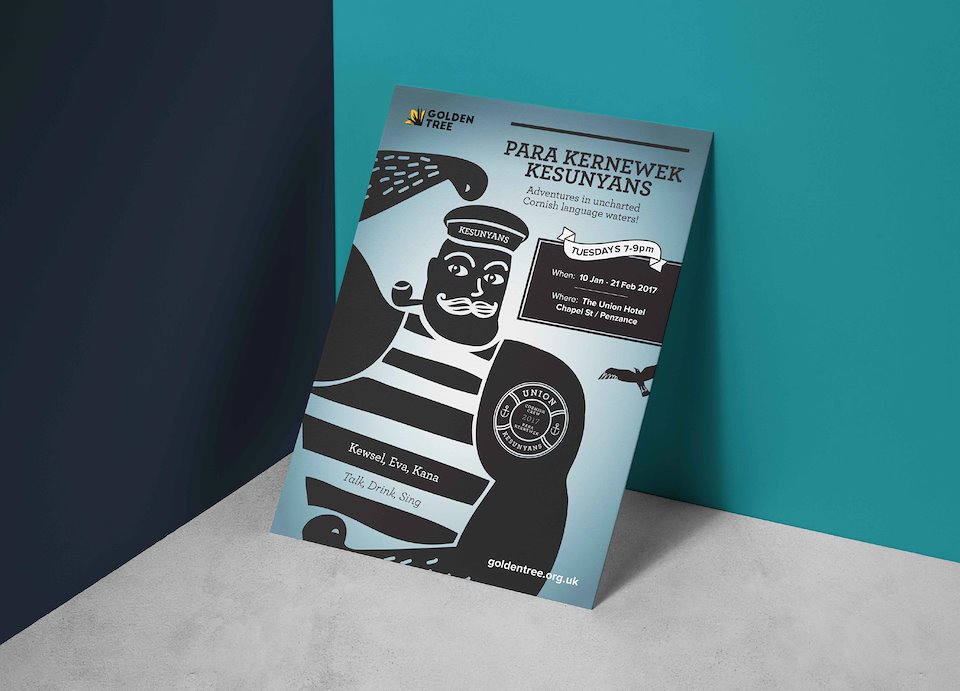 For brand photography, making the most of showing off the products and pieces they create through their creative printing service was key.
Using two-tone and three-tone backdrops combined with contrasting brand colours and interesting natural textures, setting products in interesting geometric angles to shoot portfolio product imagery. They were encouraged to think about interesting ways to prop products up, or place, to create playful compositions. Not always shooting products straight on but experimenting with taking shots from different angles.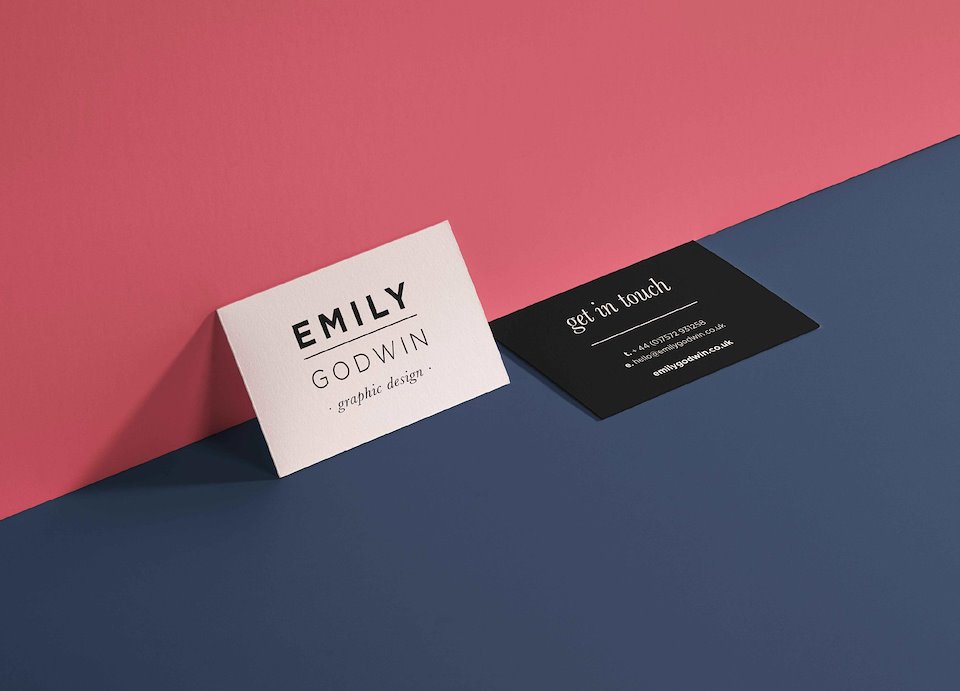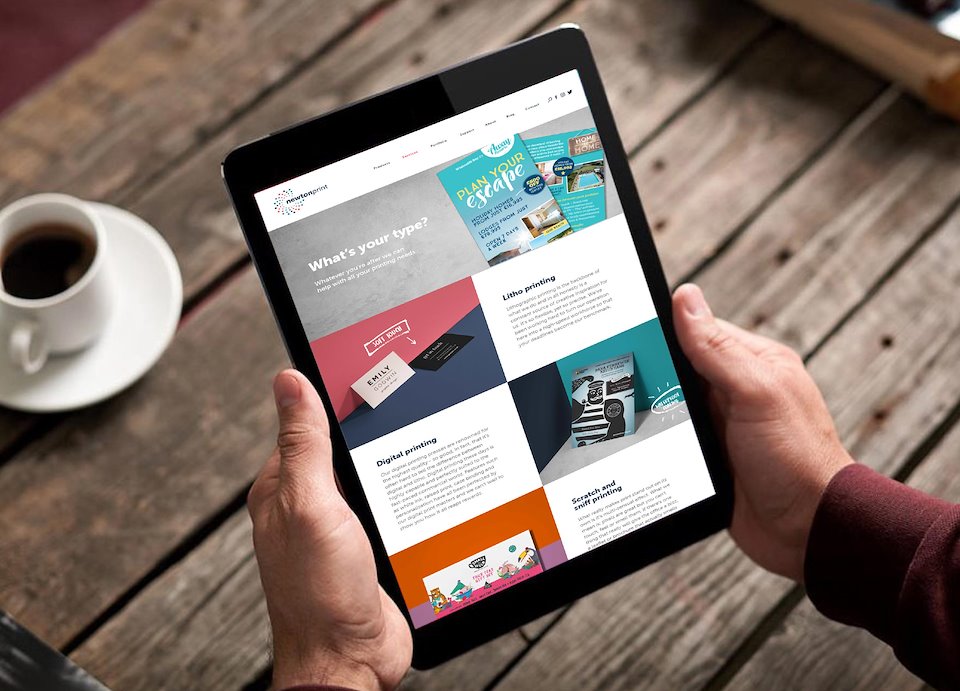 "We hired Emily to conduct our brand review and refresh process and it was one of the best decisions we've made!
Emily took our (rather scattered) thoughts and pulled them together, blended a good dose of her own creativity and experience producing a refreshed brand identity that we are immensely proud of. She then wove the new brand identity throughout all of our collateral and channels, leaving us with a consistent and beautiful brand. We regularly receive positive comments from our clients on how attractive our brand and packaging is, so the complements really should be passed on to her!"
Simon Besley - Sales and Marketing Director, Newton Print