Coasthouse wines came to Kingdom & Sparrow looking for a brand image for a range of red and white wines they were producing.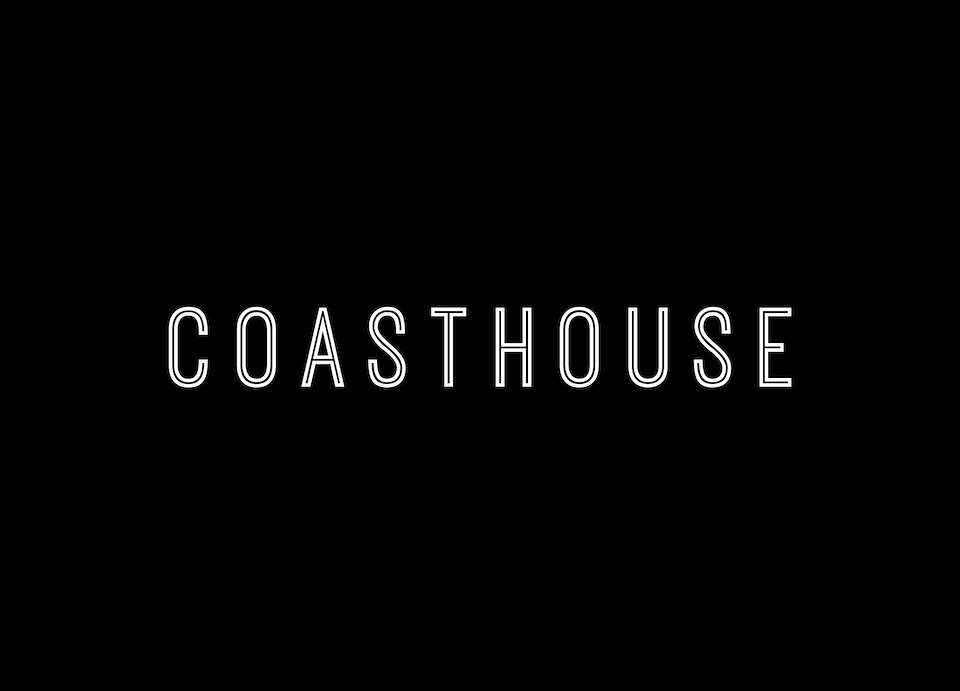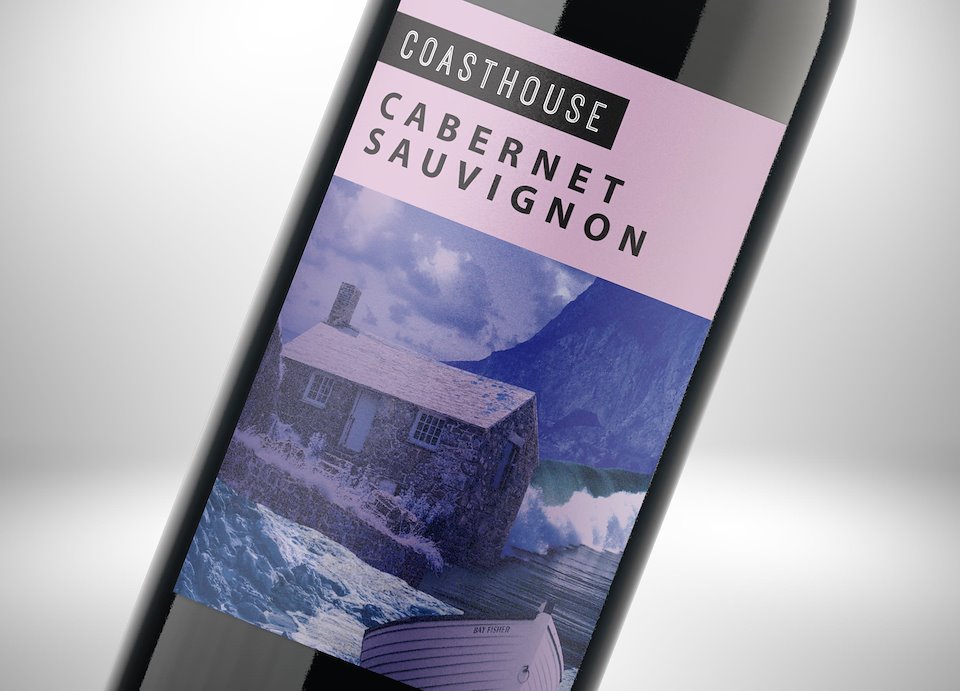 I worked on the initial two designs which led to a further rollout of 8 wines in total. They feature surreal photographic compositions of coastal landscapes that are weird and wonderful. They don't obey the laws of gravity, scale or science, but allow for eccentric stories to evolve from within the tiny artworks, playing on the imagination of the viewer.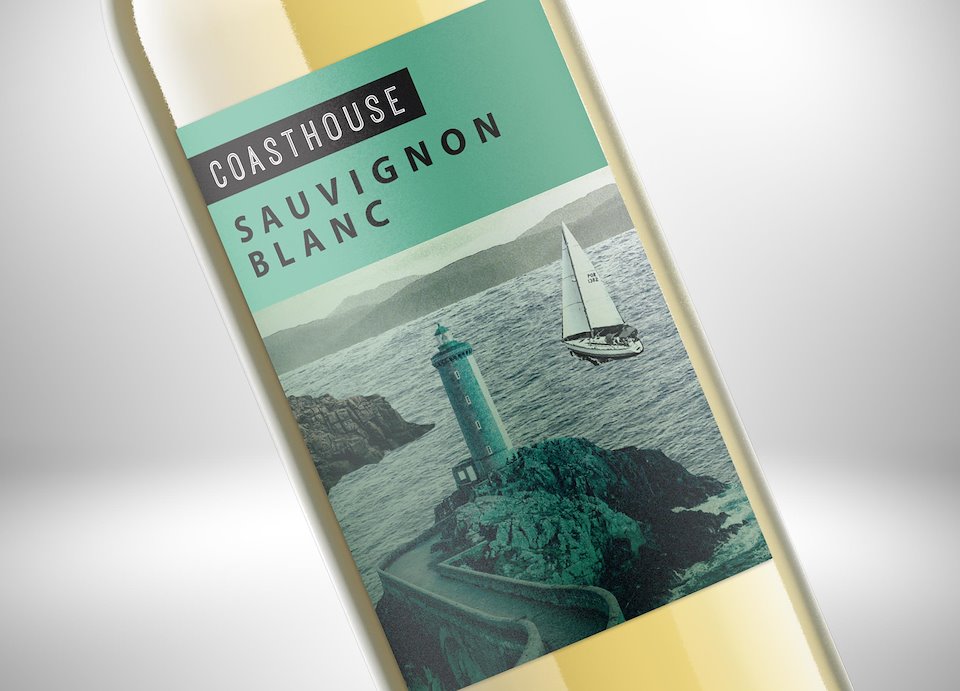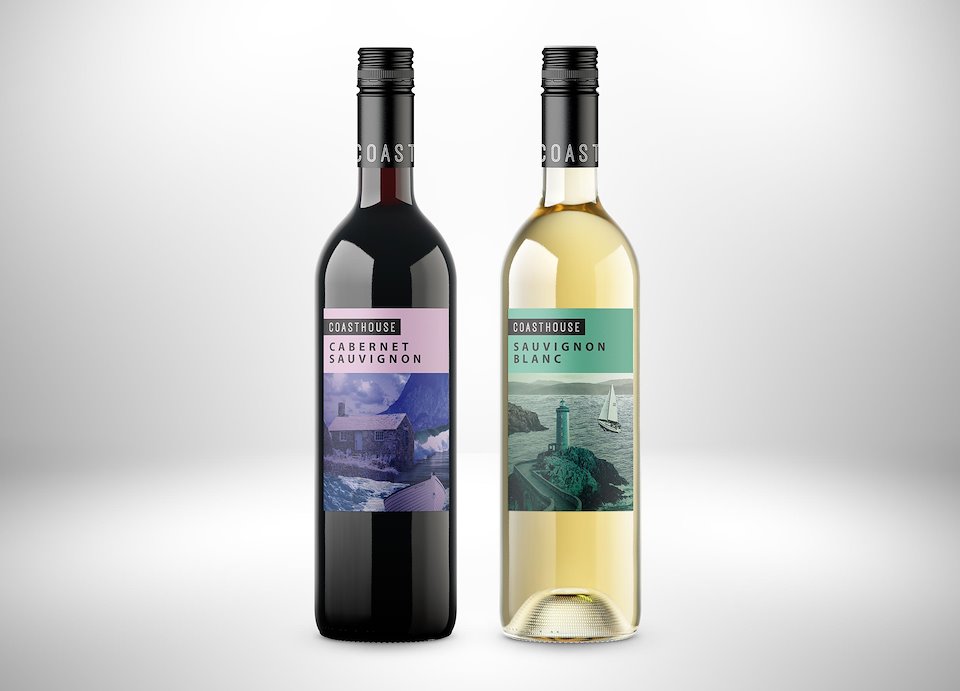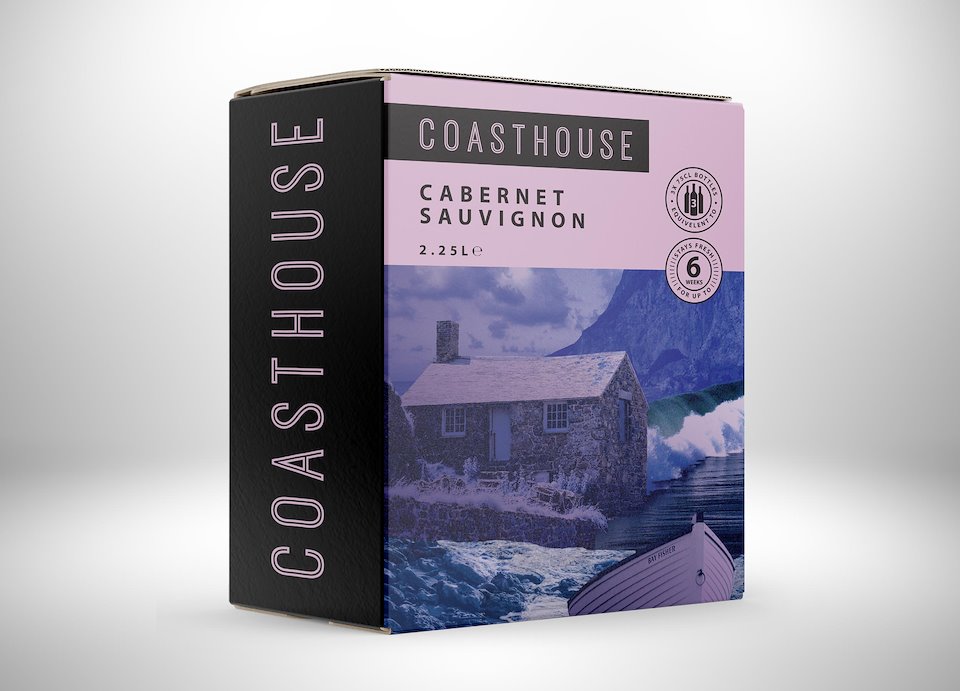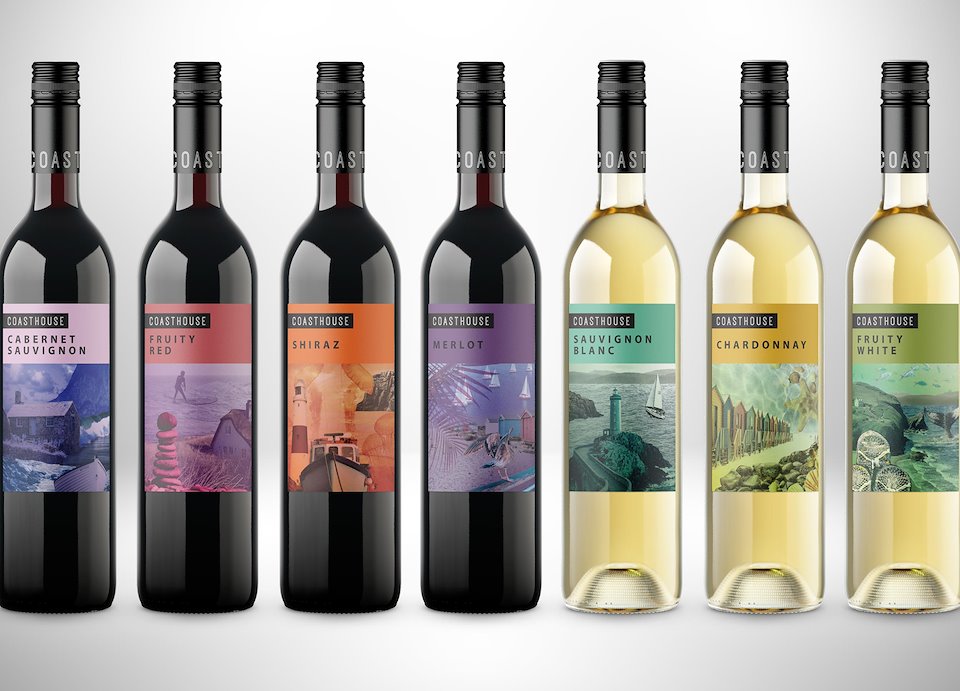 Full range further developed by Kingdom & Sparrow following my initial designs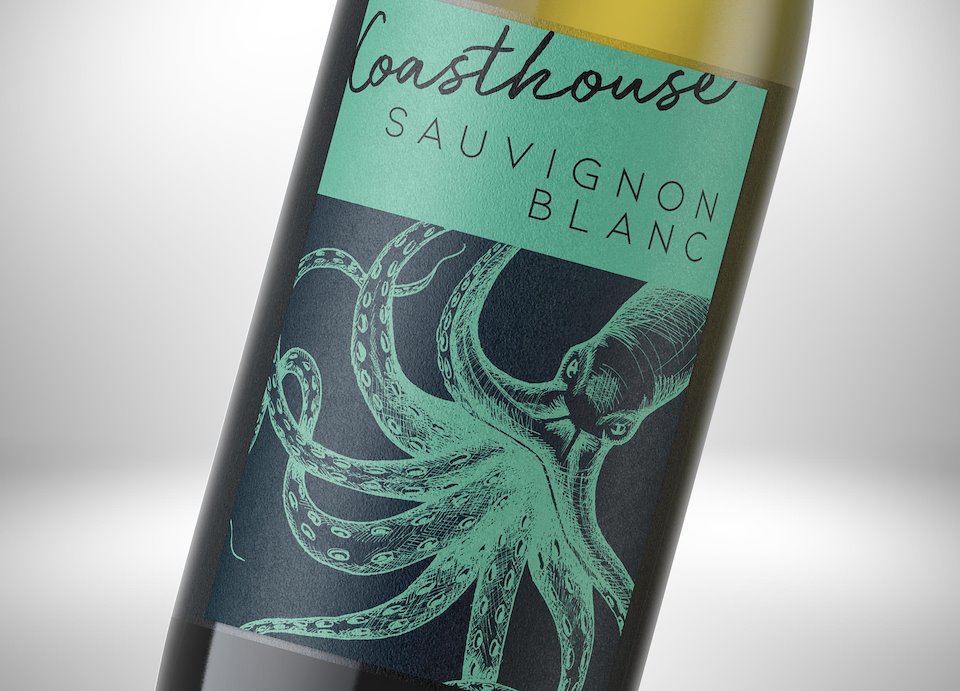 This was an alternative concept with the idea of featuring hand drawn illustrations of creatures of the deep, still with a slightly surreal feel but also with a bit of a dark and sinister tone. Octopus hand drawn by myself.