Snackzilla approached Kingdom & Sparrow looking to design their brand and packaging for a new range of handmade chewy cookies packed full of oats and fibre, made with 40% less sugar than most biscuits.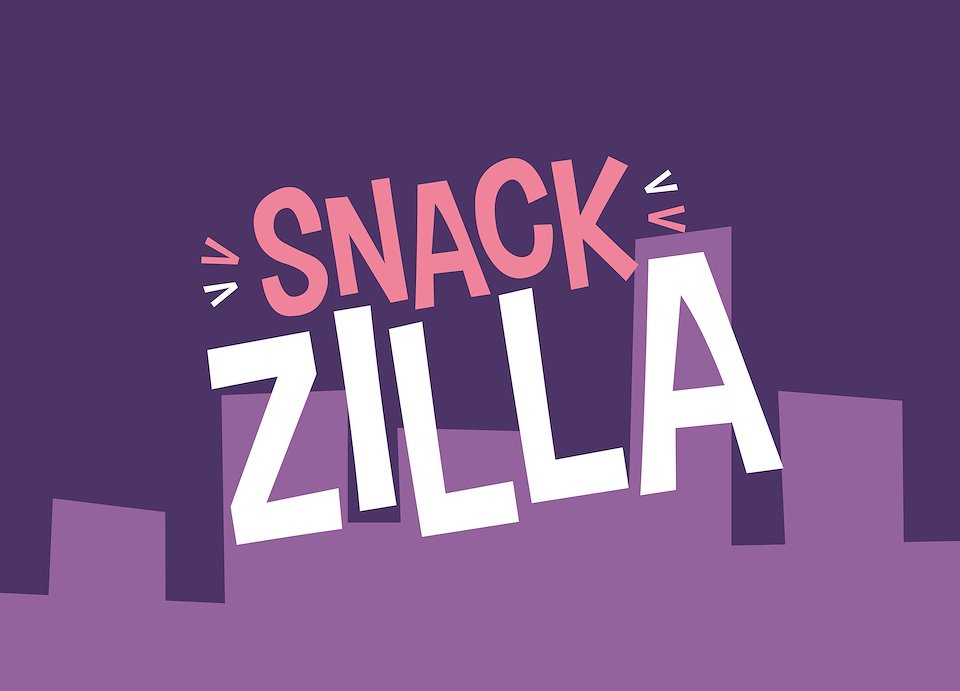 They wanted a brand that would appeal to children, have shelf standout and look fun, whilst playing on the bold name and a characterful look and feel that would excite children and their parents alike.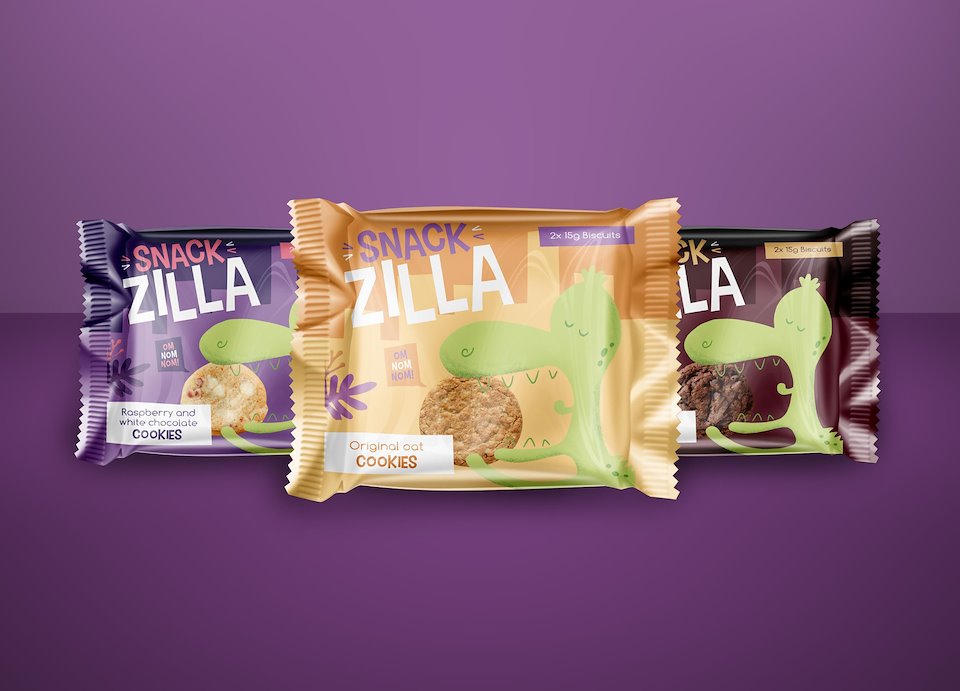 I worked with Kingdom and Sparrow to create this design concept, which focusses on creating an entire brand world for the central character to live within. It features a silly and fun dinosaur character that is bright and friendly, who lives in a surreal, urban and textural outdoor world. With a cartoonish logo, it features the product on the outer of the packaging interacting with the brand character.
These cookies use all natural ingredients and pack a big bite!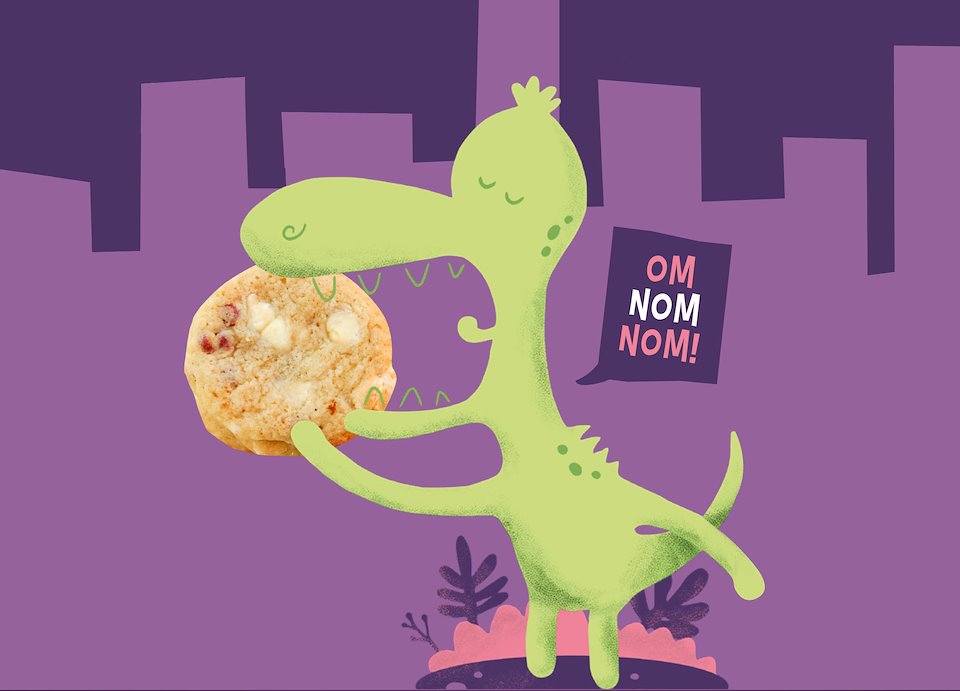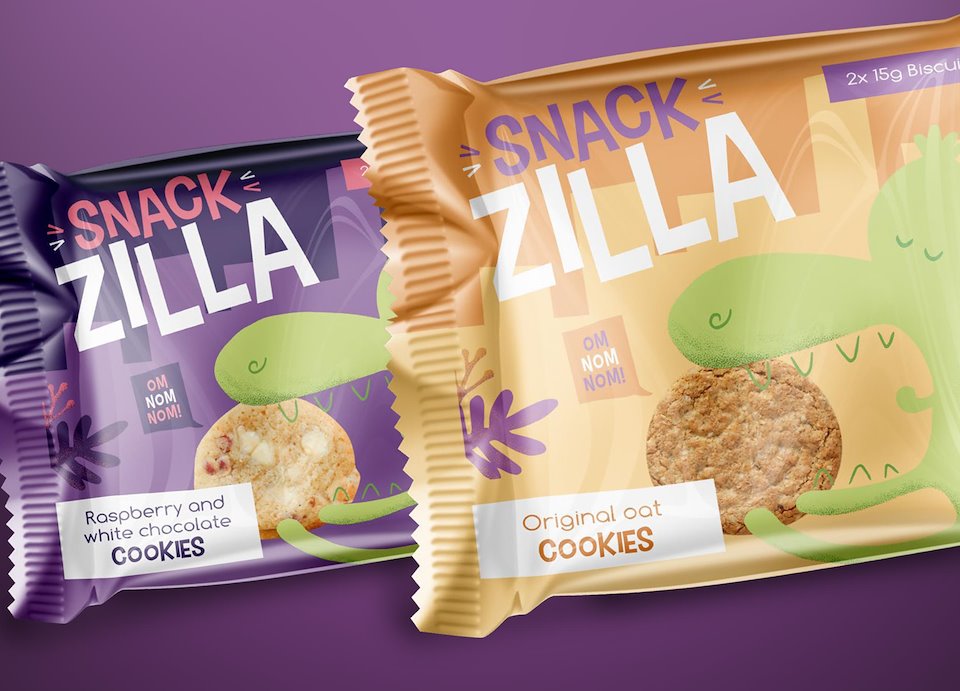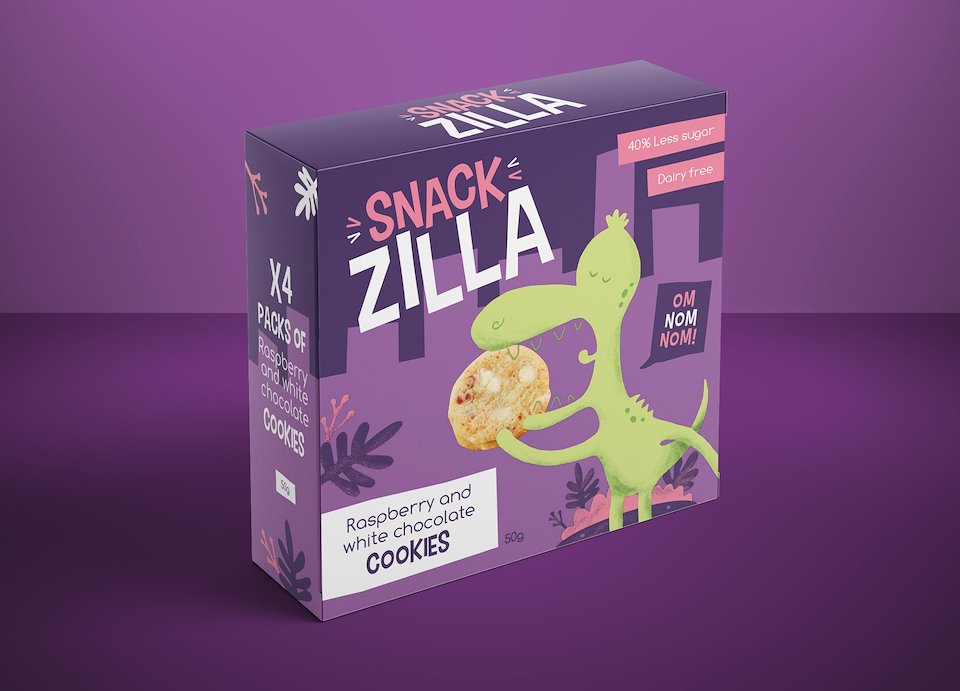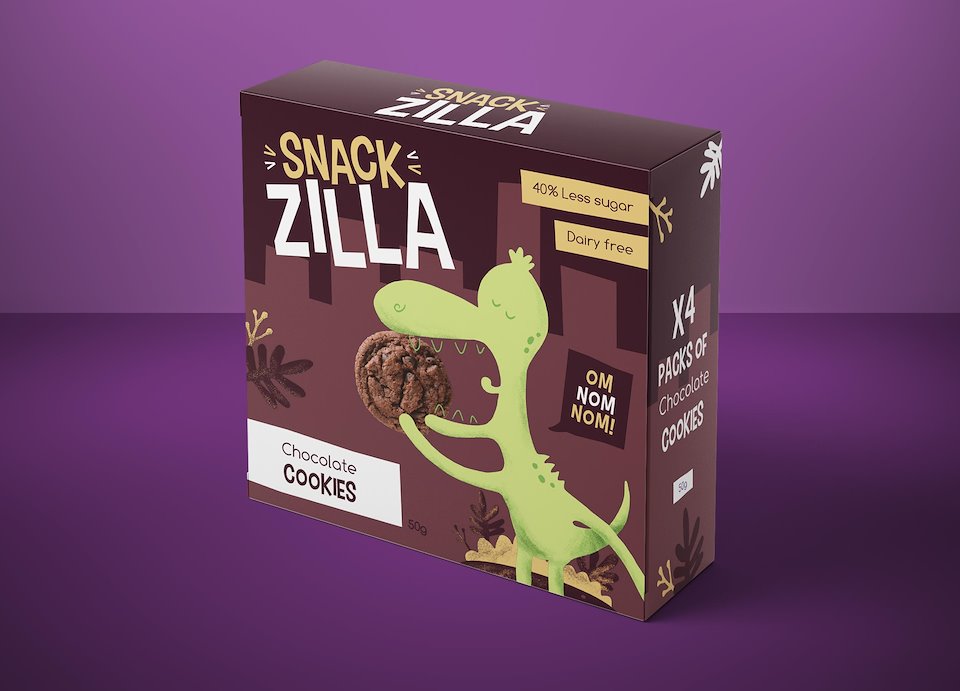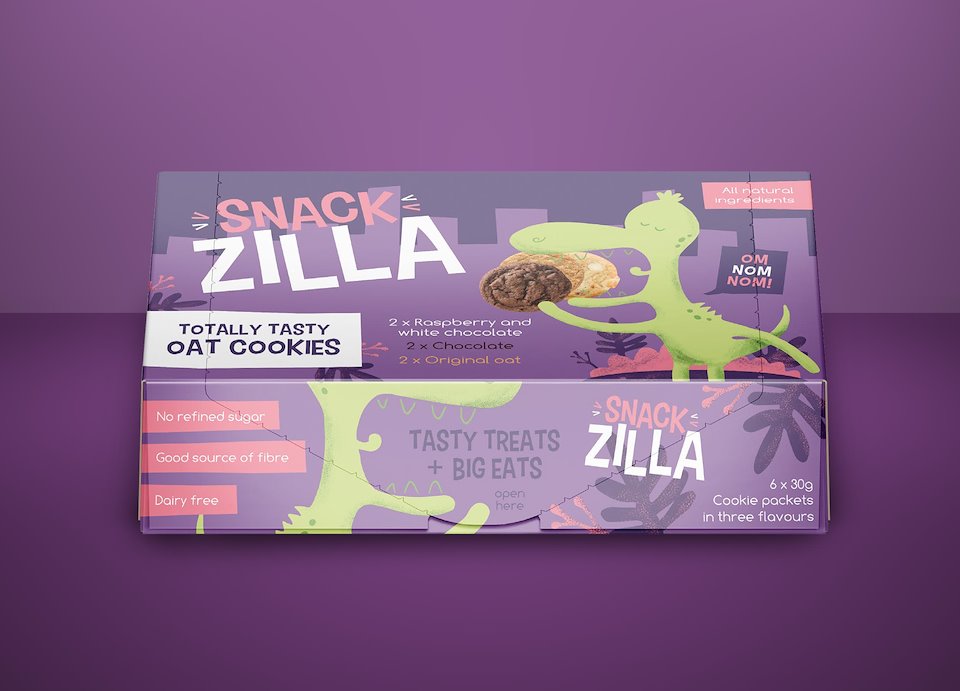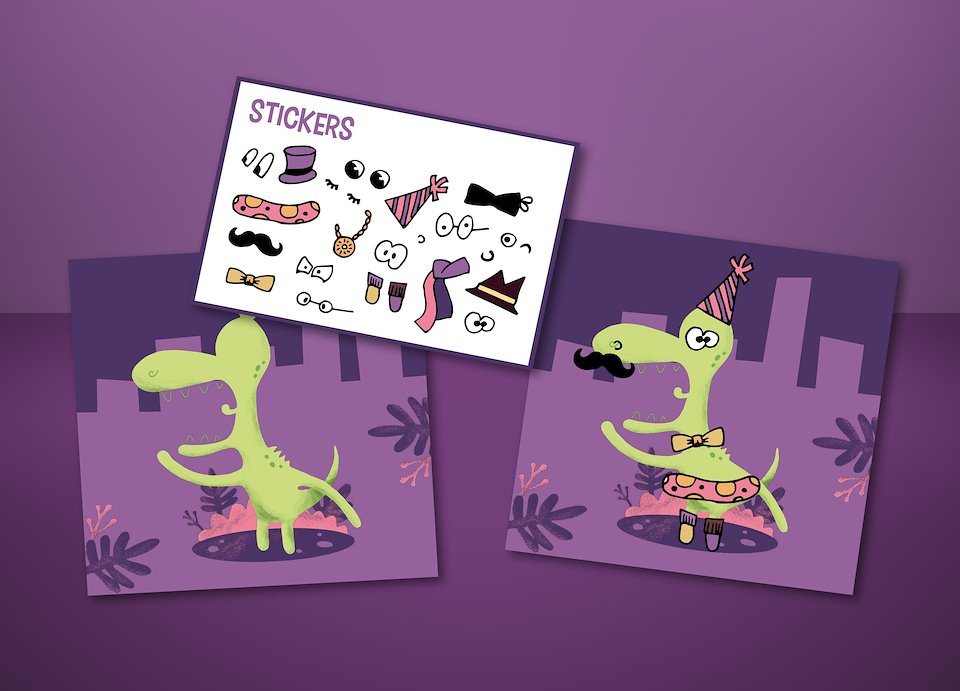 They wanted to include some sort of game or interactive experience within the product packaging so I came up with the idea of a sticker set that could be included within the individual packs, where you could personalise your Snackzilla dinosaur in creative ways making him look as silly as possible!