I was lucky enough to be invited to be involved in TedxTruro 2019 as the designer responsible for creating the look and feel for this years event under the theme of 'Uncharted Waters'.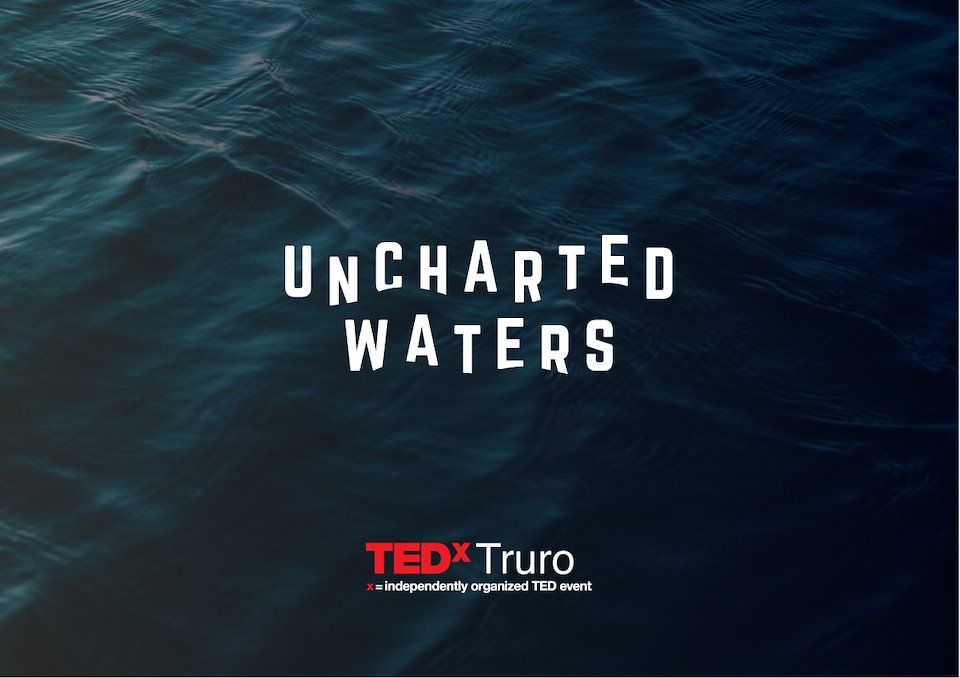 I worked on the branding and logo type, along with the design and layout of the event brochure to be used on the day as a guide to the speakers, and as a momento to take home as a reminder of the wonderful talks and day.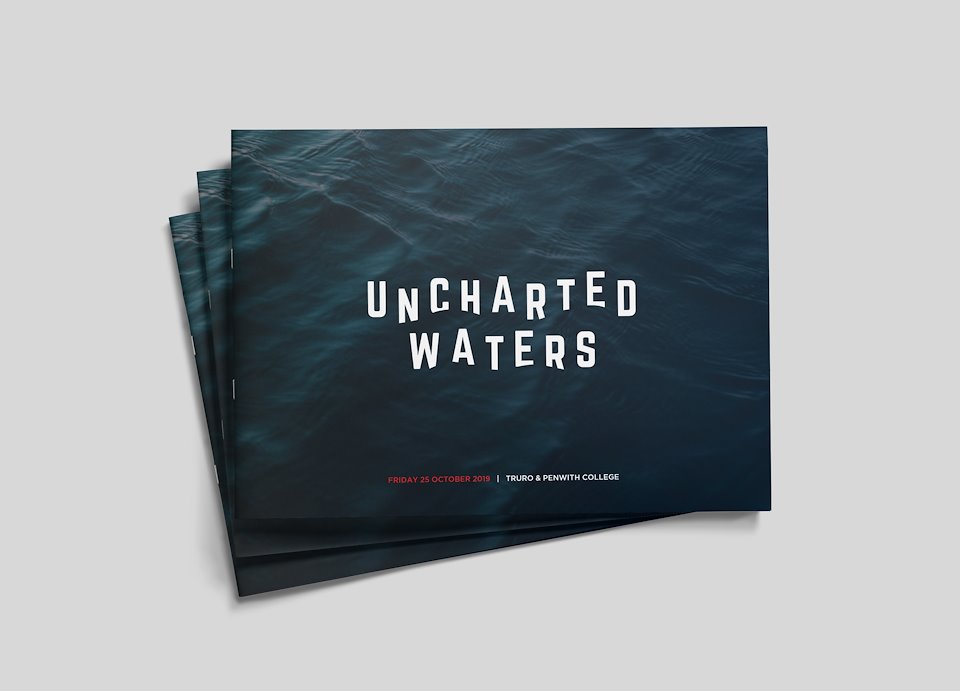 This year some outstanding speakers were brought together to share their experiences. Each of these people had a unique story to share, from tales of personal growth and endeavour, to overcoming life's many obstacles, to stories of working to affect change in the lives of those around us. These people have all taken steps into the unknown, both great and small.
It was a day of discovering new ideas, meeting new people and making new connections but above all, feeling inspired by what was heard, providing safe
passage to listeners as they launch into Uncharted Waters.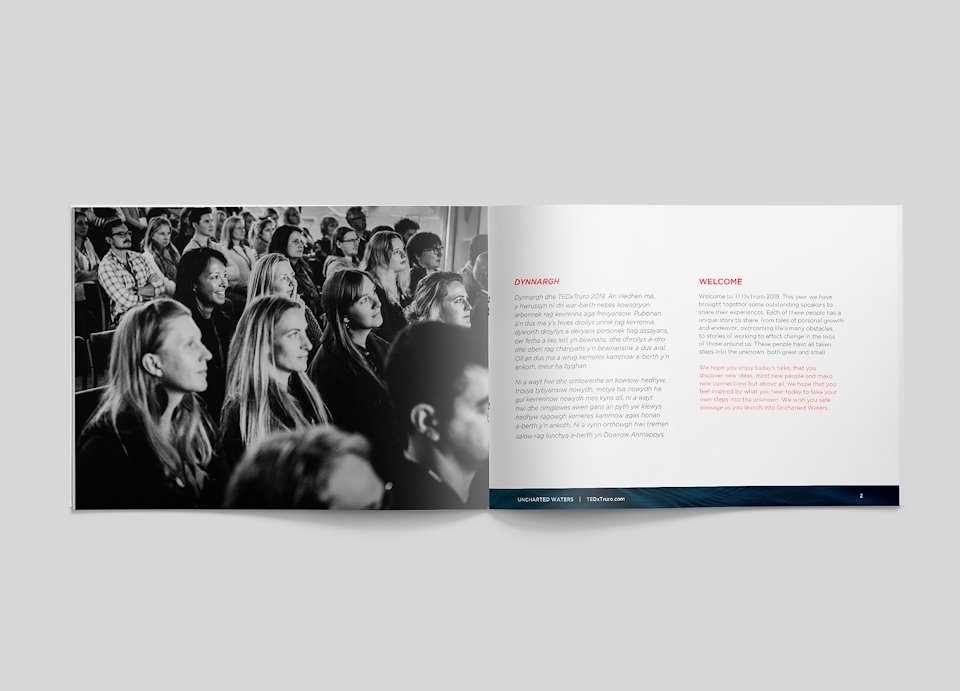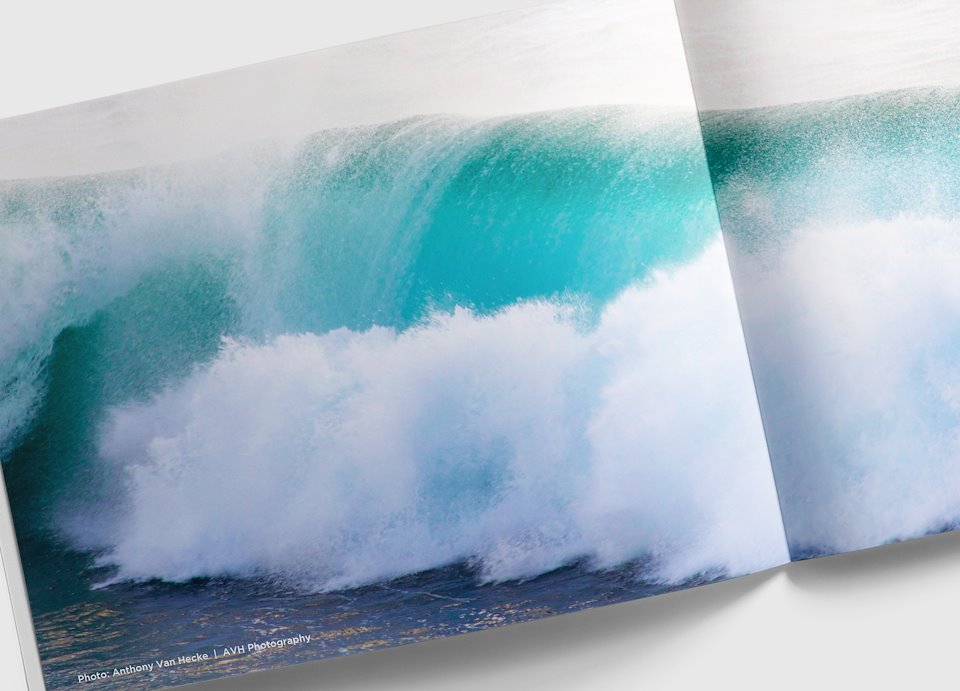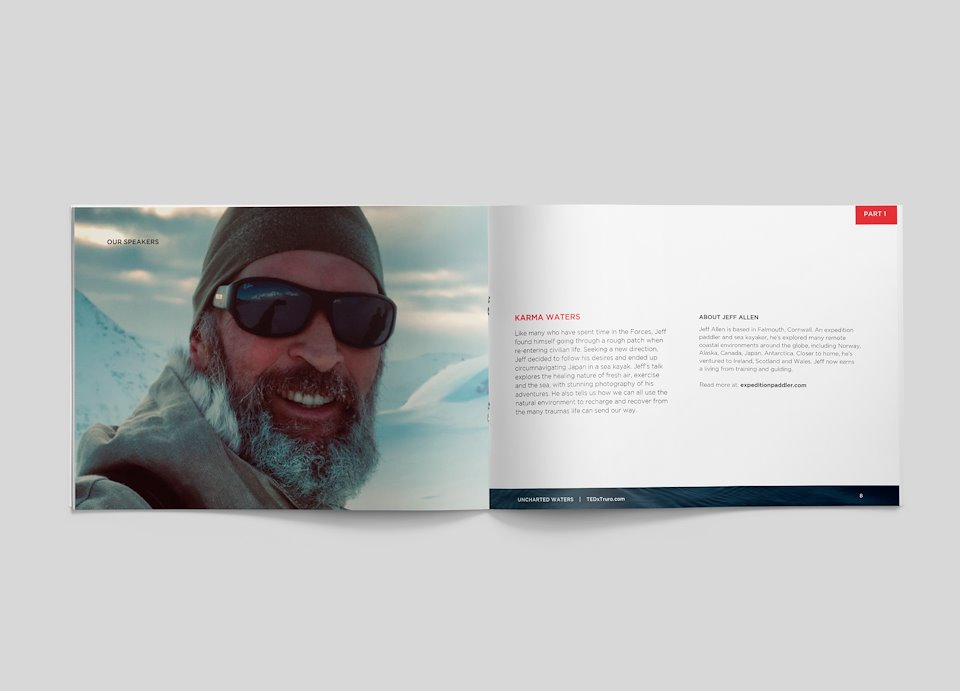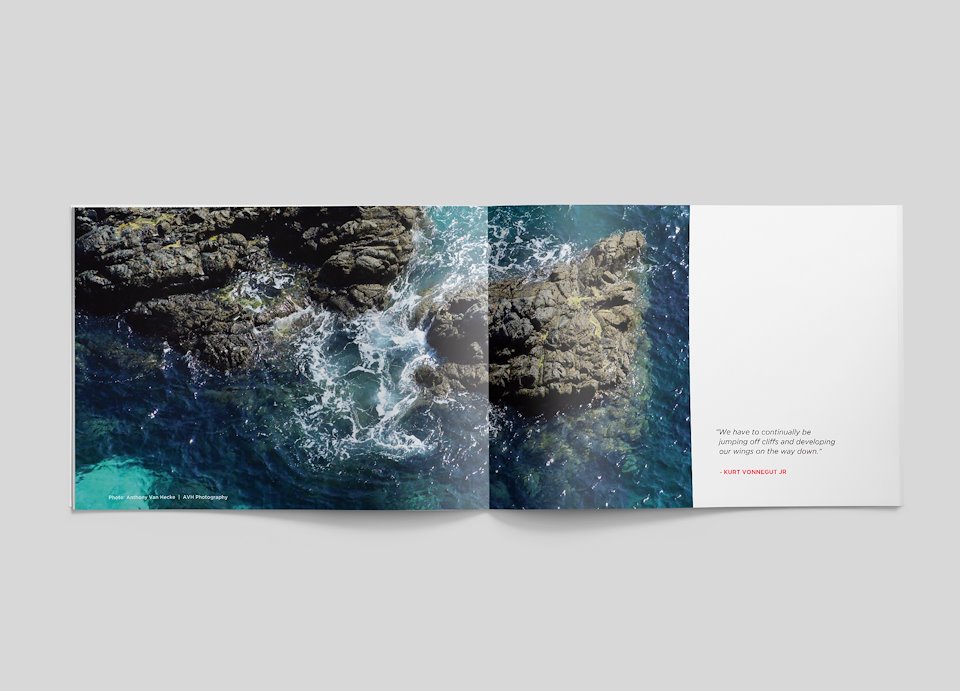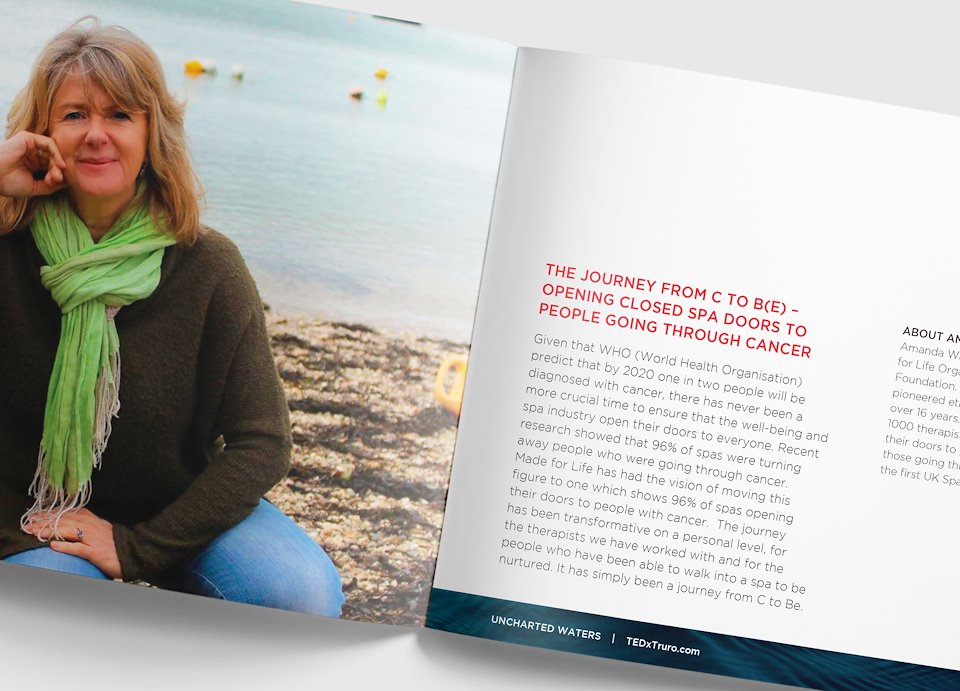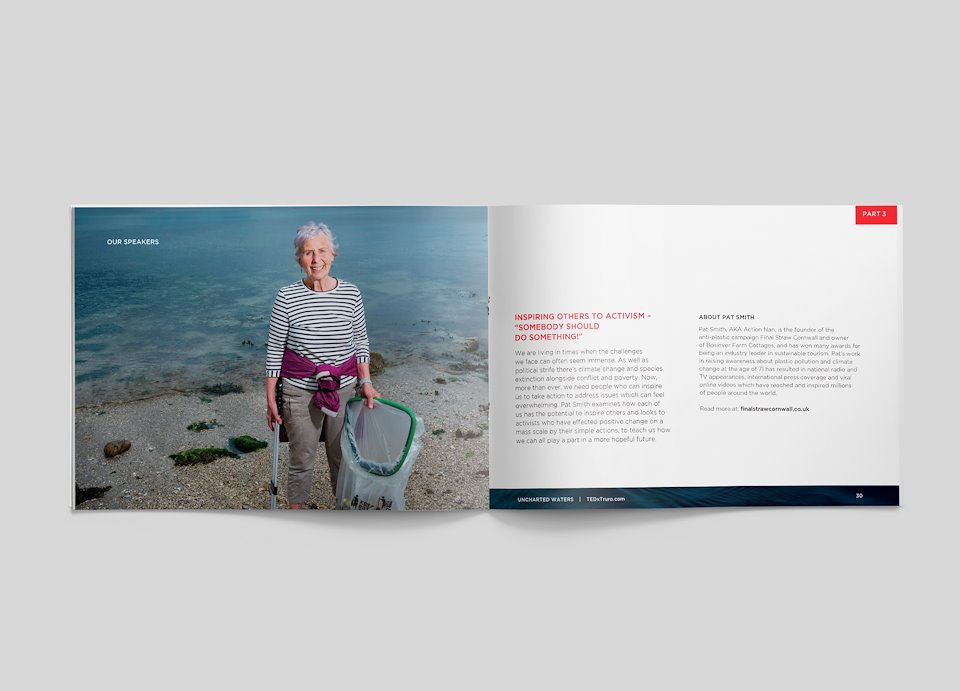 ABOUT TED
TED is a non-profit organization devoted to ideas worth spreading. Started as a four-day conference in California 30 years ago, TED has grown to support its mission with multiple initiatives. The two annual TED Conferences invite the world's leading thinkers and doers to speak for 18 minutes or less. Many of these talks are then made available, free, at TED.com. TED speakers have included Bill Gates, Jane Goodall, Elizabeth Gilbert, Sir Richard Branson, Nandan Nilekani, Philippe Starck, Ngozi Okonjo-Iweala, Sal Khan and Daniel Kahneman.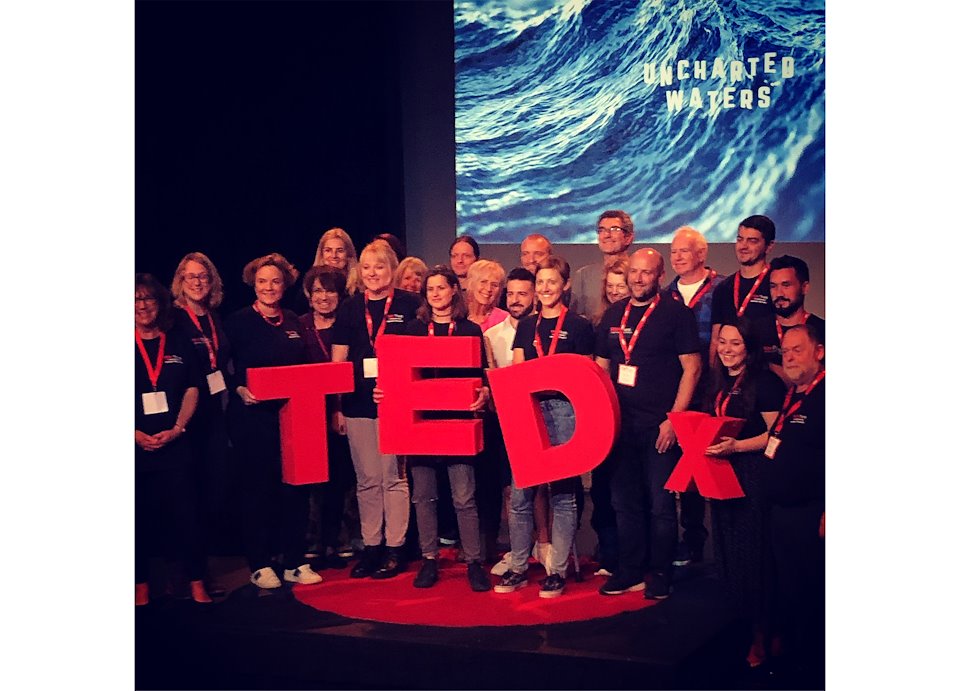 ABOUT TEDx
In the spirit of ideas worth spreading, TED has created a program called TEDx. TEDx is a program of local, self-organized events that bring people together to share a TED-like experience. This event was called TEDxTruro, where x = independently organized TED event. At the TEDxTruro event, TEDTalks video and live speakers combined to spark deep discussion and connections in a small group.