For the last three years in have worked closely with Goldentree Productions to create the promotional marketing items for the Penzance Cornish Crew Cornish language events and activities in Penzance.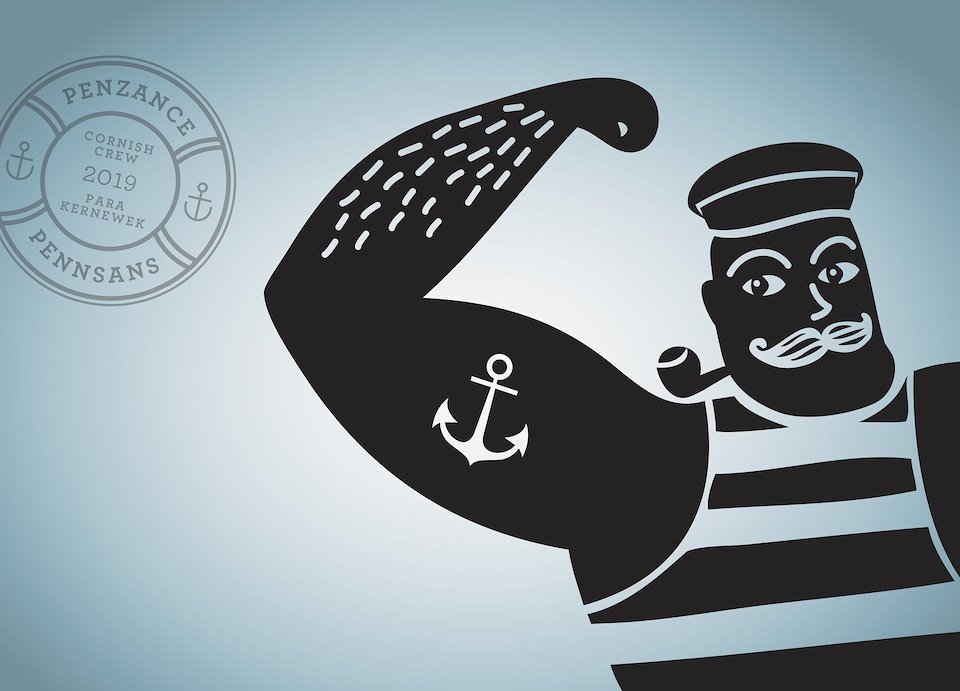 These have included posters for a variety of Cornish language speaking events, song sheets for Cornish sing-a-longs and a treasure map for children to follow around the town.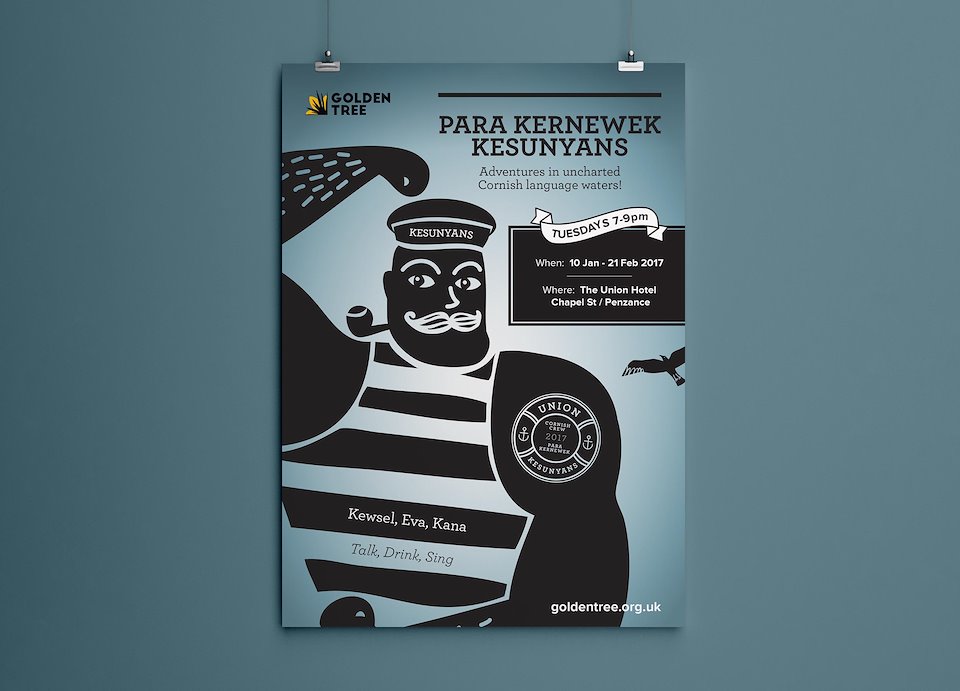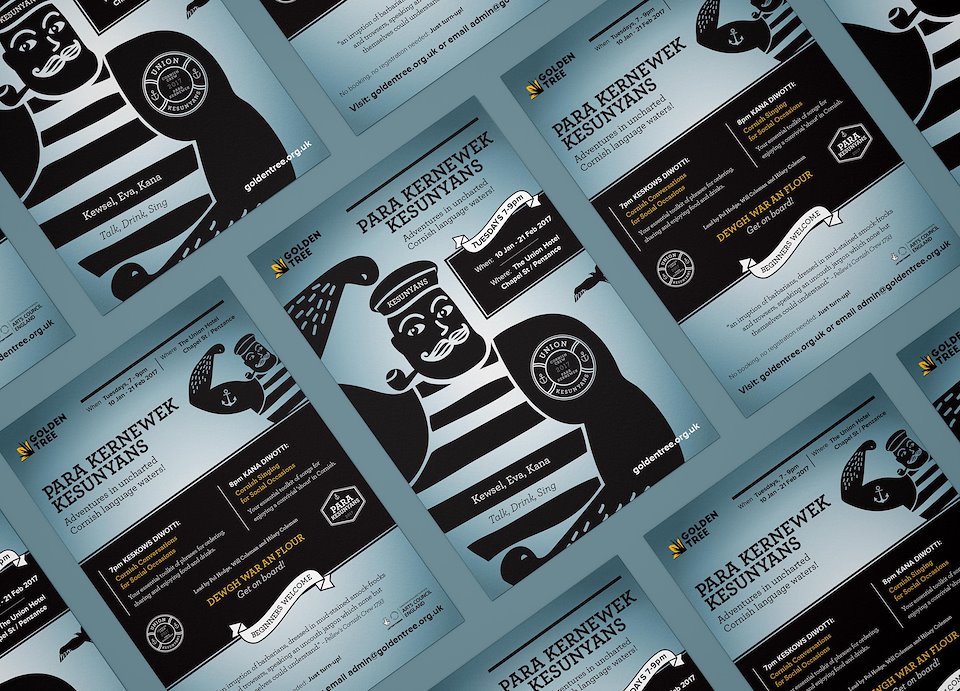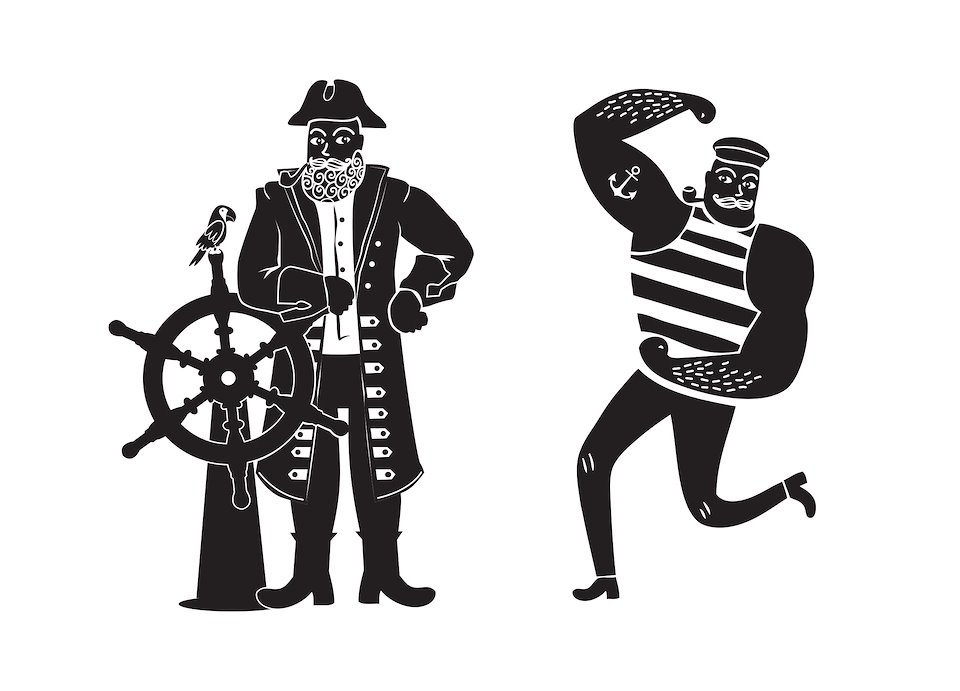 Key character illustrations were created to represent the two categories of Cornish speakers for the events, a sailor for the less experienced and a captain for those more accomplished at the language.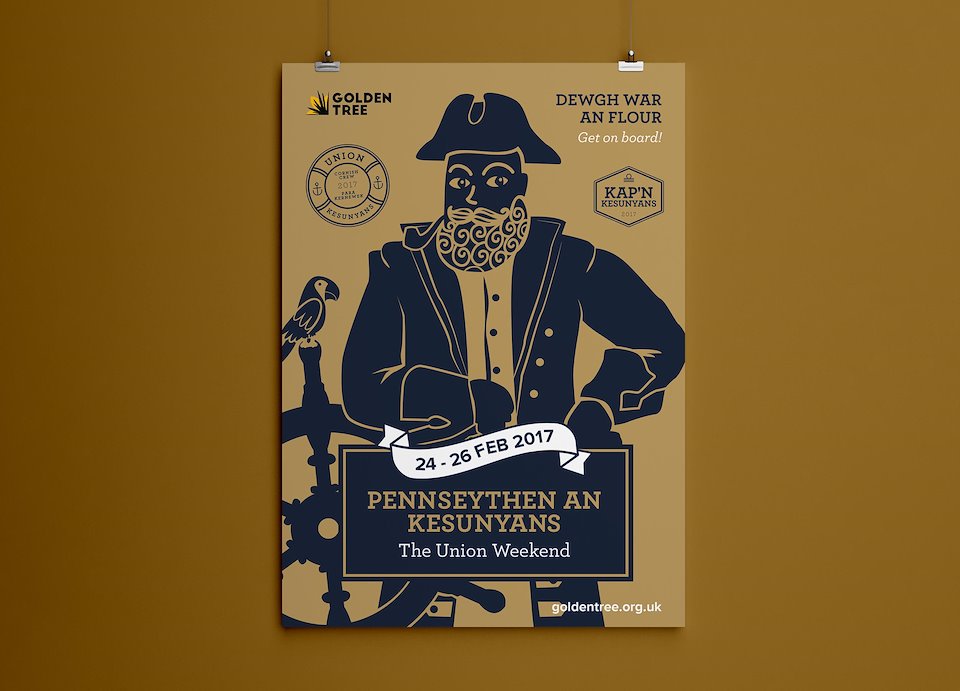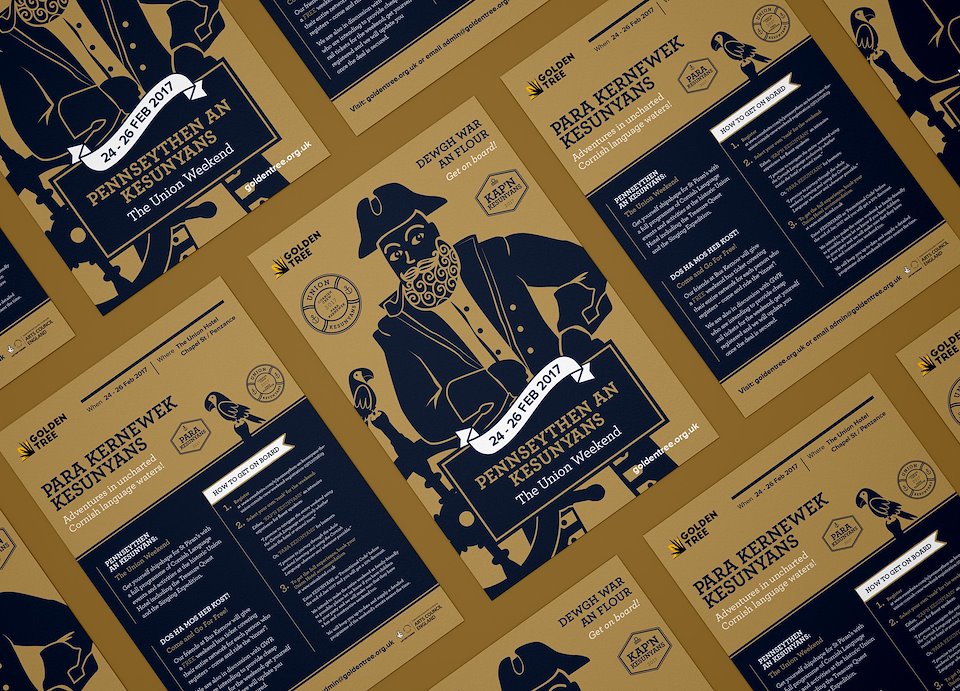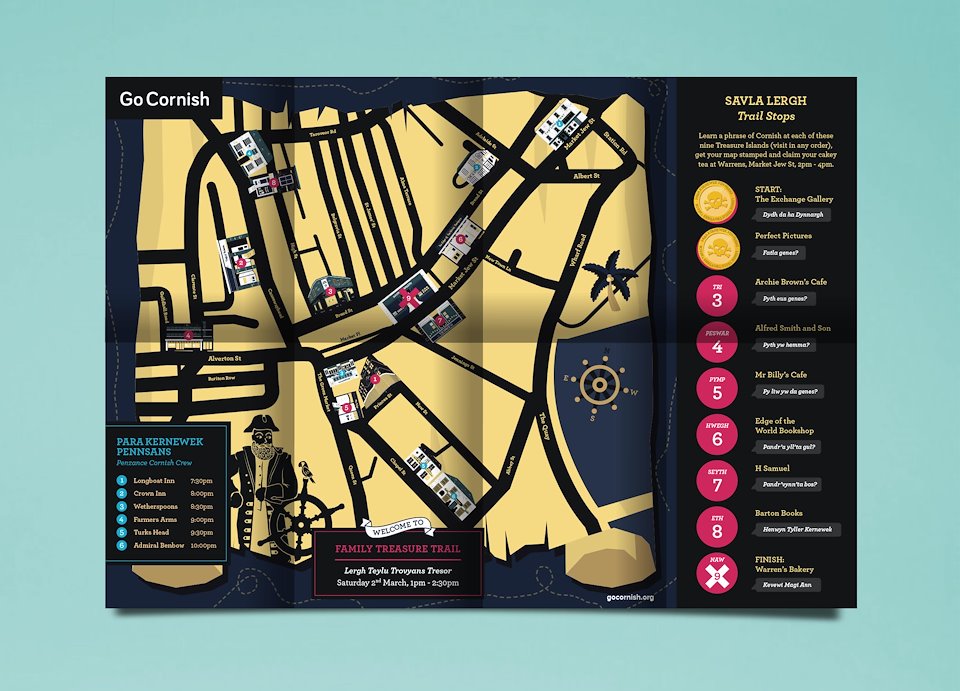 The activities featured a treasure trail where families and children were invited on a hunt though the town. I created a bespoke illustrated map of Penzance town centre for children to follow, with certain buildings picked out for them to visit and upon arrival learn how to say and answer simple questions in Cornish. The aim was to collect all the treasure (in the form of 'coin' stickers) which could in turn be exchanged for a cakey tea.