For the last two years in have worked closely with Goldentree Productions and Liskeard Council to create the promotional marketing items for 'Nadelik Lyskerrys', a day of Christmas Cornish language activities in Liskeard.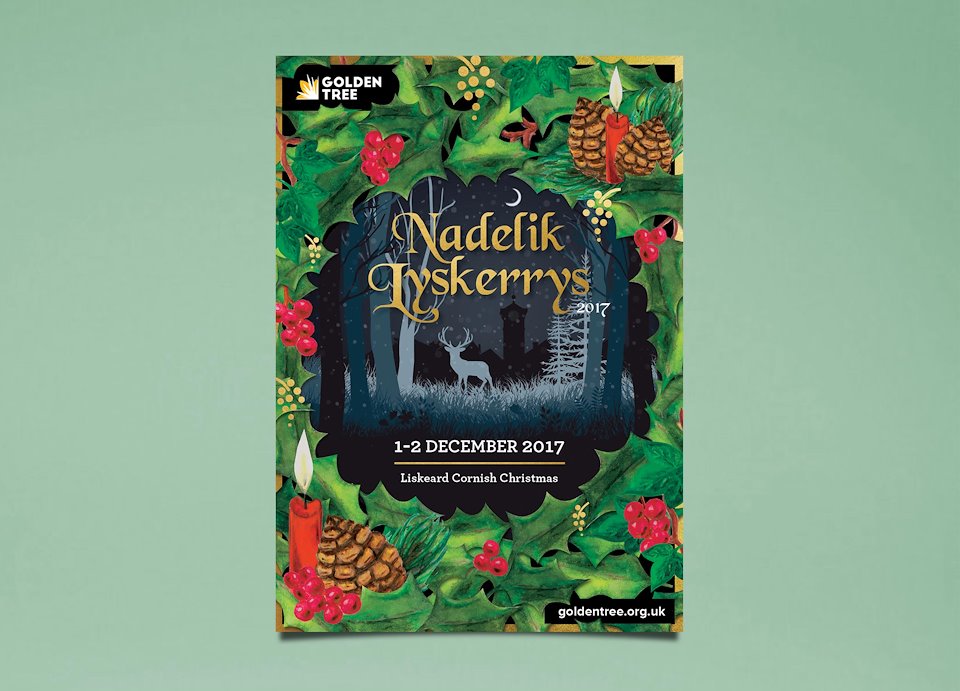 Event Poster

Hand drawn / painted details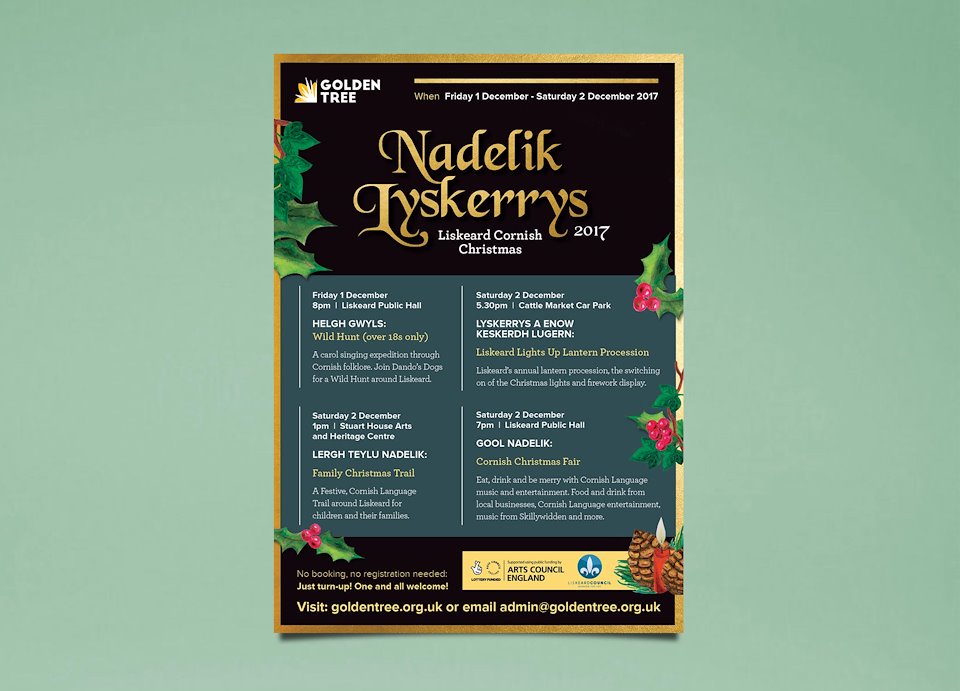 Event Poster Reverse Detail
The theme was 'An Helgh Gwyls' (The Wild Hunt), based around a traditional story from South East Cornwall of Dando and his Dogs, a rather dark tale but one with strong associations with mid-winter. Essentially a story of a sinful priest named Dando, who after a bit of debauchery, is in the end is whisked away to hell while Dando's dogs give chase.
Is it said that on early Sunday mornings 'Dando's Dogs' can be heard either pursuing game or searching for Dando.
Our slightly less terrifying take on this saw Dando instead as an apparition of a white stag, viewed through a window of hand painted holly and berries that you would traditionally associate with Christmas celebrations. Combining the dark with the traditional.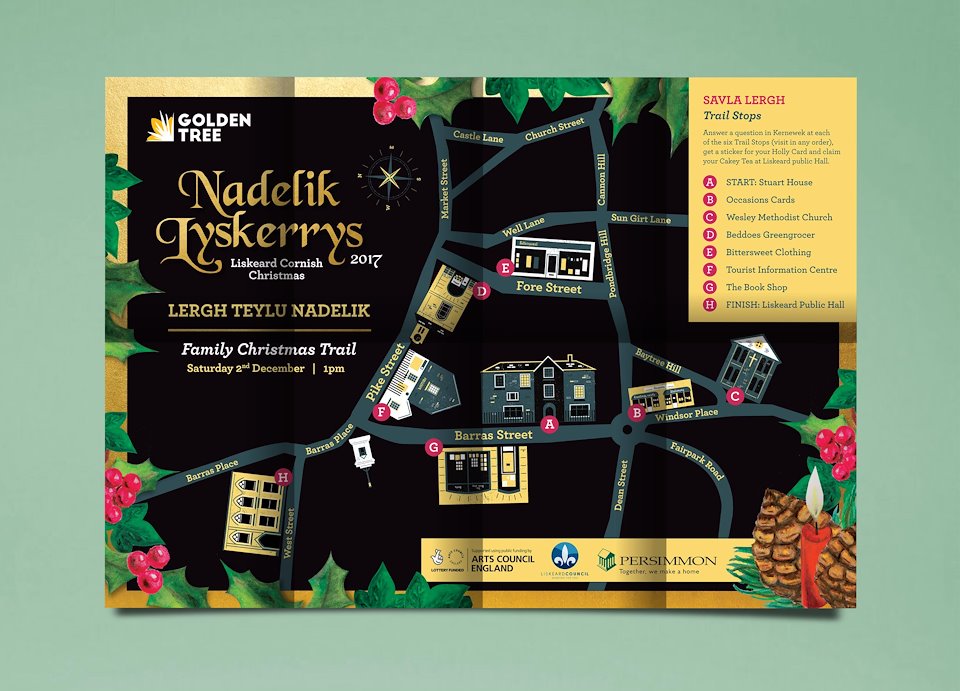 Family Christmas Trail Treasure Map
The activities featured a Christmas trail where families and children were invited on a treasure hunt though the town, hunting the white stag in the Christmas window displays. I created an illustrated map of Liskeard for children to follow, with certain buildings picked out for them to visit and upon arrival learn how to say and answer simple questions in Cornish.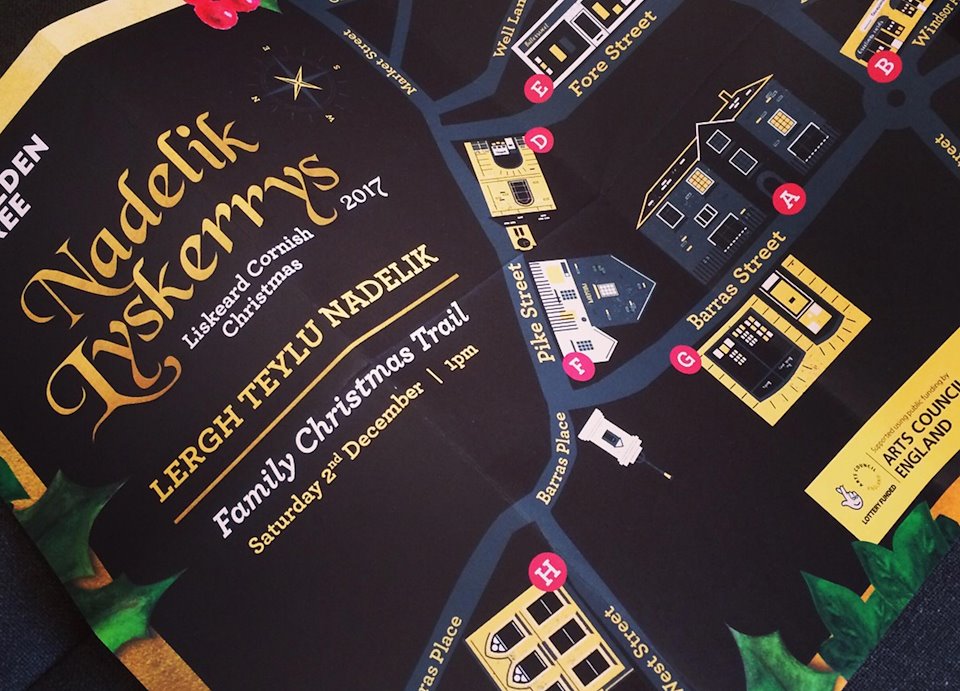 Detail of the Treasure Map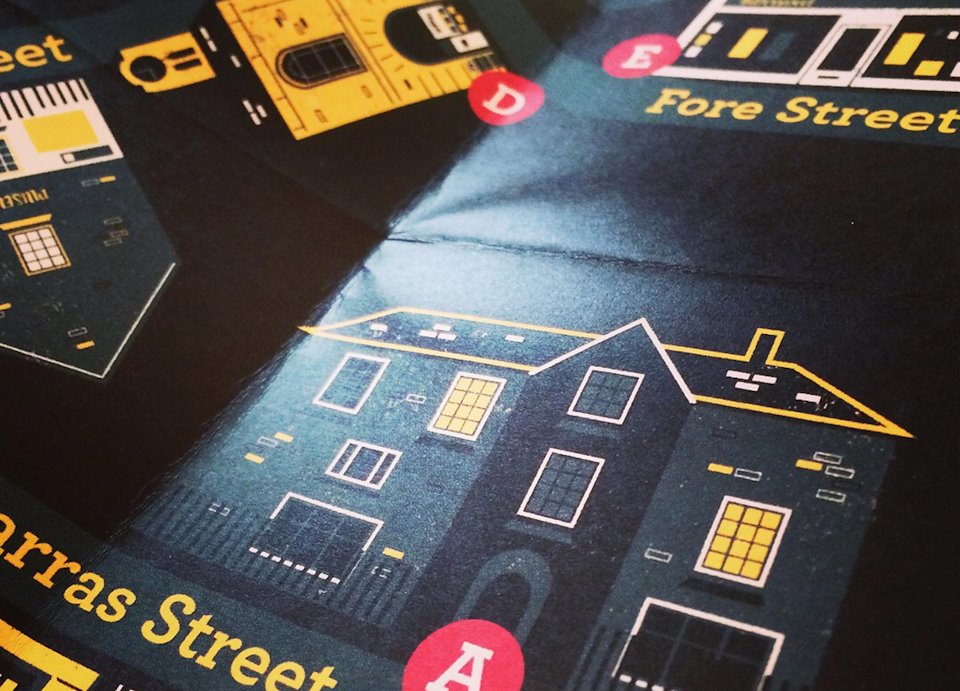 Detail of the Treasure Map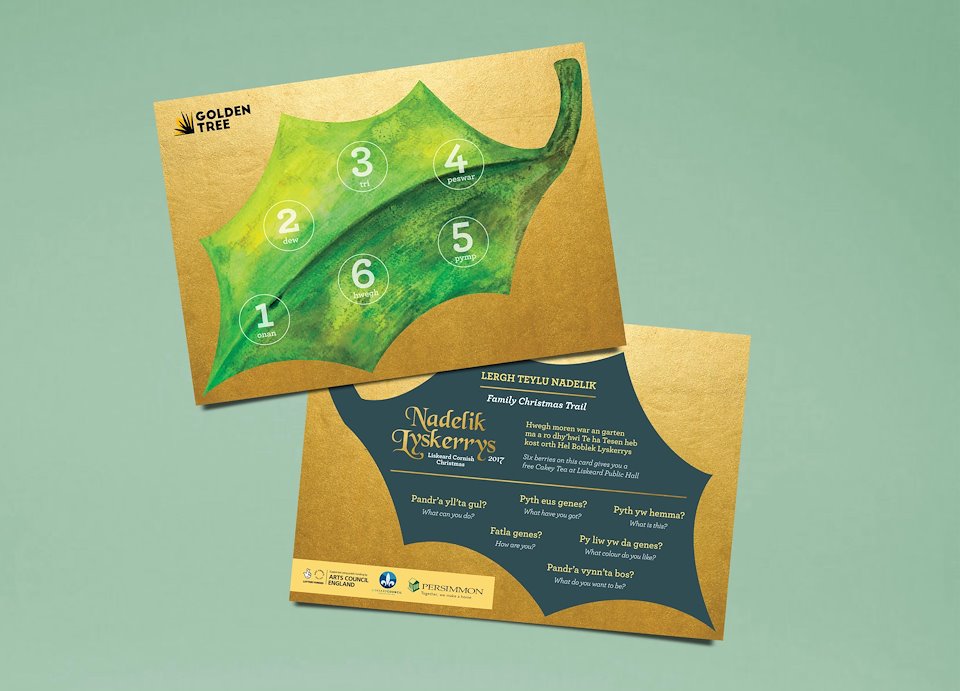 Holly Leaf Treasure Trail Card
Children were encouraged to collect berry stickers along the way on a holly leaf card and once full of berries they could make their way to the Public Hall for a celebratory cakey tea!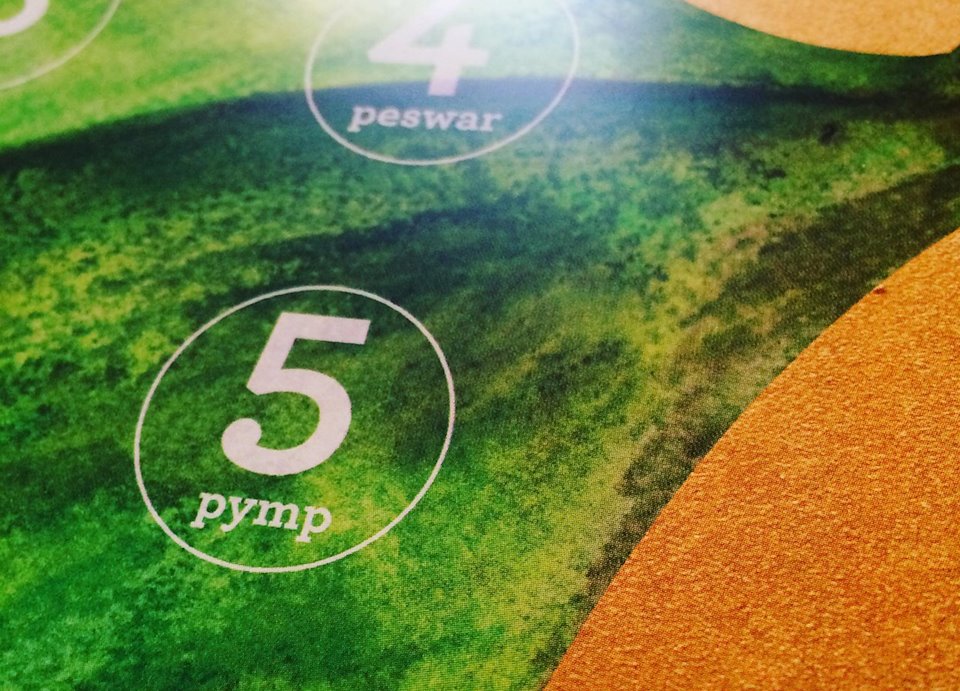 Detail of the Treasure Trail Card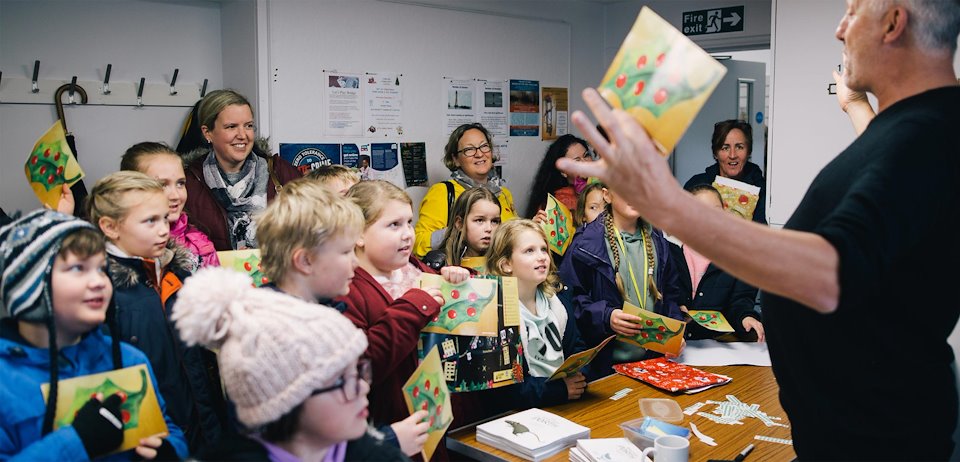 Children on the Treasure Trail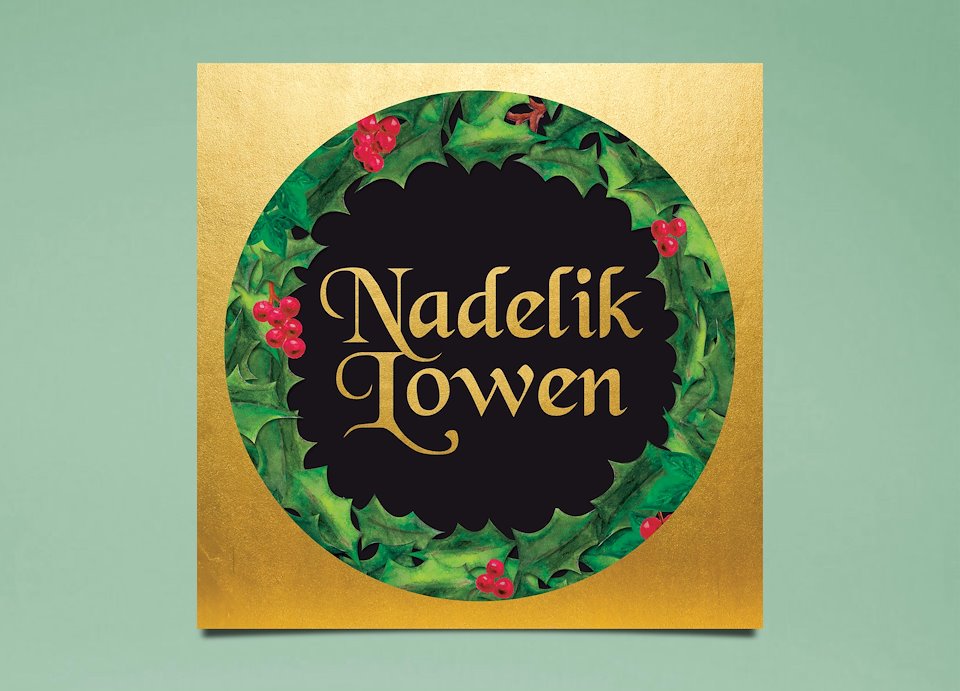 'Nadelik Lowen' Poster – 'Merry Christmas' in Cornish